Tampa International Airport – SW Florida Airports
Tampa International Discount Airline Tickets – FL Airport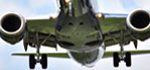 Tampa International is a major Florida airport that serves the Tampa – St. Petersburg – Paradise Coast region of the state. Tampa is about 3 – 4 hours by car from Marco Island. Compare discount airline ticket fare carefully by visiting the links below. Tampa is located due north of Marco Island / Naples, FL on the Gulf Coast. The drive down old Florida Route 41 is wonderful way to explore the Florida coast, although it can take you five or more hours to make the drive. Ask us about southwest Florida Discount Airline tickets or follow the links below. To feature your business, contact us.
South Florida Airports: Tampa Int. Airport
---
Tampa International Airport
Tampa, Florida
Ph: 813-870-8700
Take I-75 north. The airport is approximately 165 miles north of Naples / Marco Island.
Ft. Lauderdale International Airport | Southwest FL International Airport
Miami International Airport | Tampa International Airport
Immokalee Airport | Marco Executive Airport | Naples Airport
For additional information about Southwest Florida Airports, Airline Tickets, Rent-A-Cars, and Terminal hours and policies check with Airport Authorities.
Include Me shortcode: file not found
Contact Us | Marco Island Living Store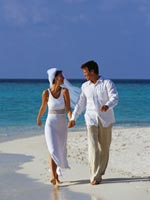 Marco Island Weddings




Fun | Dining | Eco Tours | Fishing

Real Estate | Rentals

Resorts | Pet Friendly