Marco Island FL Vacation Rentals
Beachfront Condo & Home Rental Lodging on Marco Island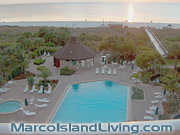 Once you become accustomed to your own home away from vacation rental it is difficult to stay anywhere else. The Marco Island SW Florida vacation home rentals are sensational – if you find the right agent.  Explore our Marco Island Rental agencies below for the best, professional service.  Find the most respected and trusted Southwest Florida Vacation Rental Agencies below. Ask us about Naples – Marco Island vacation home rentals or share agent reviews. To feature your Fl Realty Services, contact us.
Marco Island SW Florida Vacation Rentals


Matt Brown, William Raveis Real Estate, 720 Fifth Avenue South, Naples, FL 34102 | 239-580-8864
Specializing in luxury homes and condominiums, Matt Brown has 18+ years of experience marketing and selling exceptional properties. He has closed over $500 million and skillfully negotiated over 100 highest and best multiple-bid sales. Unparalleled focus on every detail, his reputation continues to set the bar high in the industry.
Matt Brown, Bonita Springs, Estero, Naples, FL Real Estate Agent
---


The Miano Group Realty LLC, 4119 Tamiami Trail East, Naples, FL 34112 | 239-734-3681
From Property Management, Vacation rentals, and southwest Florida Real Estate Sales you can always count on the experienced team at Miano Group Realty. At Miano Group Realty we "cover all the bases". Visit our website to view our latest Naples, Marco Island and Southwest Florida Real Estate.
Visit Miano Group Realty - Naples, FL
---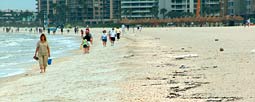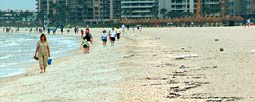 Current Marco Island Vacation Rentals | FL Vacations
Our Marco Island FL  vacation rental agencies will help you find the perfect Florida vacation rental home or condo property. Marco Island features luxurious oceanfront rental homes, beachfront condo rentals, and short-term apartment rentals. Most Marco Island rental property features a swimming pool and other amenities. Inquire about Florida Pool Home Rentals, Oceanfront Condominium Vacation Rentals, and Golf Course Home and Condo Rentals. Families choose Marco Island for the beautiful beaches, laid back atmosphere, natural splendor, and outstanding assortment of spectacular condo and luxury home rentals. Oceanfront, luxury condo units will cost you a bit more money than inland rental homes or condos, but the convenience of Marco Island beach and views of the Gulf of Mexico is exceptional when you rent an oceanside condominium.
There are hundreds of Marco Island vacation homes and condo rentals available. Oceanfront and waterfront rentals will cost more than inland rentals. Contact the Marco Island rental agents and agencies on this page for more information.  To feature your Marco Island vacation home, vacation rental agency, or luxury condominium rental in Marco Island Living, contact us.
Contact Us | Marco Island Living Store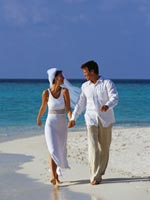 Marco Island Weddings




Browse the latest Marco Island Vacation Rentals. Follow the links below for rates and availability.

Fun | Dining | Eco Tours | Fishing

Real Estate | Rentals

Resorts | Pet Friendly