Tiger Tail Beach Marco Island Florida
Southwest Florida Beaches – Tiger Tail Beach Beach Information Birding Swimming Boating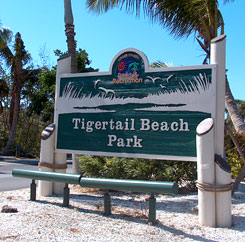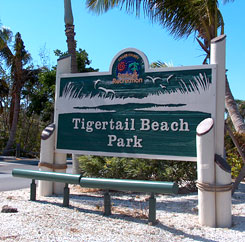 What's the joy of an island without beaches? Marco Island in southwest Florida has some wonderful beaches with beautiful views of the Gulf of Mexico. After all, it's Marco beaches that make magic. The island – the largest of the Ten Thousand Islands – features a magnificent shoreline that stretches from Tigertail to South Beach. Ask us about Tiger Tail Beach on Marco Island FL or share comments. To feature your business, contact us.
Tiger Tail Beach: Marco Island Naples SW Florida Beaches
Enjoy miles of clean, uncrowded beaches of white sand and famous Marco sunsets. Marco Island Beaches are world famous – one visit here and you will understand why. Marco Island's crescent-shaped beach extends the entire length of the western side of the island – which happens to overlook the beautiful Gulf of Mexico. The "Marco Flash" is the flash of deep blue or green light that occurs very seldom but always just after the sun sets into the Gulf of Mexico.
Marco Island Beaches are patrolled and are not available for overnight camping. Don't even think about camping out on Marco Island Beach – the beach patrols are l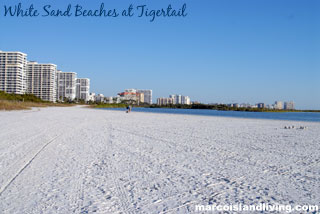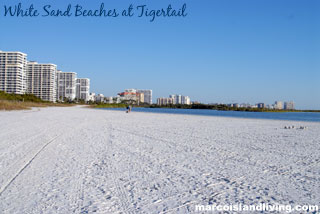 ooking out for any unlawful activity, especially just after sunset. Unless you are staying at a beachfront resort or condo you are not permitted to enter Marco Island Beaches after 10:00 pm. Marco Island, and the rest of the 10,000 islands in the Florida Everglades, is an important nesting and migrating area for birds. Wildlife and bird viewing or "birding" is a popular outdoor activity. You should be careful not to disturb island birds and turtles when visiting Marco Island Beaches. Several of the island's birds and turtles are on the endangered species list and fines are imposed for violators. Due to Marco island's important and fragile ecosystem dogs or pets of any kind are not allowed on any Marco Island Beaches.
Tiger Tail Beach is a popular beach for birders and wildlife photographers. Every spring you can view Osprey nesting, Crane migration, and various birds. Tiger Tail Beach is the most unique beach on Marco Island. To reach the ocean side of the beach you must walk across a shallow bay. Unless you do not mind the feel of muck between your toes, then bring along a pair of old sandals or other light footwear. Only bring what you can easily carry above your waist.
Tiger Tail Beach features a snack bar with decent fried fish, burgers, and other snacks. There is also a children's' playground, picnic tables, and restroom facilities. Educational signage and displays may be found near the playground and snack bar area. With recently installed walkways this beach is quite magnificent.
Parking will require a Collier County Florida Beach Pass on your vehicle or pay a small fee. There is plenty of parking at Tiger Tail, though it does sell out, especially during peak season on sunny days. Get to the beach early to assure a parking space. Follow the links below for more information about Marco Island Southwest Florida Beaches. Thank you for visiting Marco Island Living.com.
Tigertail Beach
168 Royal Palm Drive
Marco Island, FL 34145
Residents' Beach
30 South Collier Blvd.
Marco Island, Fl 34113
This beach is private for Marco Island residents only. Visitors of 30 days or longer may apply for a Residents Beach pass.
South Beach
South Collier at Swallow Drive
Marco Island, FL 34145
There is a parking lot that requires a Collier County Beach Pass located on Swallow Drive near the walkway to South Beach.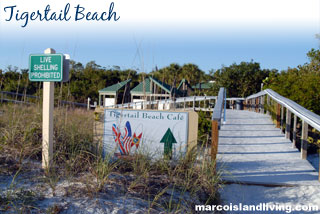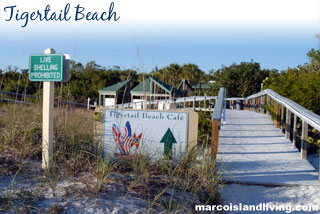 Avi's Water Sports Jet Ski Adventure Tours, Caxambas Park, 909 Collier Ct., Marco Island, FL 34145 | 239-777-9873
Avi's is a family-owned business that offers some of the most exciting dolphin jet ski tours and jet ski rental adventures on Marco Island. You are invited to take an exciting journey with Avi "The Dolphin Whisperer" and take home a complimentary flash drive of photos from your adventure. Bring the family and make lasting memories. Contact us to book your dolphin Jet Ski tour.
Avi's Water Sports & Jet Ski Adventure Tours - Marco Island, FL
---


Island Bike Shops (2 Locations) 1095 Bald Eagle Dr., Marco Island, FL 34145 | 239-394-8400 & 4342 Thomasson Dr., Naples, FL 34112 | 239-732-8400
At Island Bike Shops we make your visit fun. Reserve your rental online. Check our selection of bicycle rentals, electric bikes, motor scooters, trailers, and more. Naples Bicycle Tours provides a unique opportunity for residents and visitors to experience the diversity of Southwest Florida. Our large or small group bicycle tours can accommodate all cycling levels as we personally escort you through Naples, Historic Old Naples, Marco Island, or the Natural Everglades.
Visit Island Bike Shops - Marco Island & Naples
---


Sunshine Tours and Fishing Charters, Rose Marina, 951 Bald Eagle Dr., Marco Island, FL | 239-642-5415
Sunshine Tours. Fish the 10,000 islands, the best in Off Shore, Back Water, and Near Coastal Fishing Charters. We know where the fish are. Also offering Marco Island Shelling Trips, and Sightseeing aboard one of our four fishing boats. Since 1984, Sunshine Tours has provided unsurpassed fishing charters, and on-the-water experiences for locals and visitors alike. Shared and private charters available. Contact us to book your Marco Island fishing charter.
Sunshine Tours & Charters - Marco Island, FL
---


Marco Island Princess / Sunshine Tours, Rose Marina, 951 Bald Eagle Dr., Marco Island FL 34145 | 239-642-5415
The Marco Island Princess is a 90' luxury yacht offering daily Sightseeing, Lunch and Sunset Dinner Cruises. All of our delicious meals are prepared fresh on board for your enjoyment. Our professional and friendly crew will attend to your every need. Two full service cash bars serving up all of your favorite drinks! Also available for Weddings and Private Charters. Marco Island's most unique dining experience!
Visit The Marco Island Princess - Marco Island, FL
---


Naples Bicycle Tours, Naples, FL 34113 | 239-580-7960
Naples Bicycle Tours provides a unique opportunity for visitors and residents to experience Marco Island, the Natural Florida Everglades, and Historic Old Naples up close and personal, on a bicycle. All bike tours include everything needed for an amazing bicycling adventure: custom-fit cycle, helmet, drinks, snacks, and a certified FL naturalist guide.
Naples Bicycle Tours - Naples, FL
---


Go Cats On The Water - Port Of The Islands, Naples, FL | 239-748-4099
Marco and Naples Most Exciting Boat Tour. Explore the backwater and mangroves for an unforgettable adventure in Southwest Florida. Everglades Backwater Sightseeing Eco-Tours in our safe, and easy to drive boats. Choose a 75 minute or a 3 hour tour. Our custom Go-Cat boats are fun for all ages and can easily be operated by both younger adults and seniors.
GoCatsOnTheWater.com - Naples, FL
---
BEACHWEAR & BEACH ACCESSORIES


Contact Us | Marco Island Living Store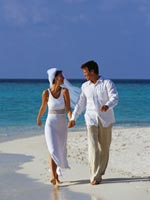 Marco Island Weddings




Fun | Dining | Eco Tours | Fishing

Real Estate | Rentals

Resorts | Pet Friendly