Marco Island FL Dining Reviews
The Naples – Marco Island area is a mecca for food enthusiasts. Italian seems to be the dominant flavor on the island, however many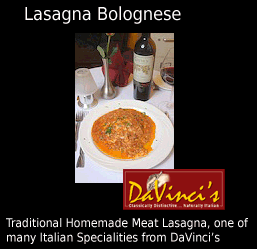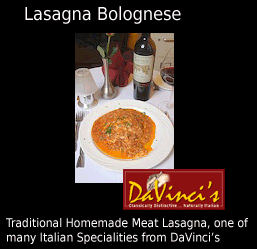 other ethnic choices are available from: Tex-Mex, Mexican, Seafood, Pizza, Chinese, Bar-B-Q, Sushi and others. We know of many well-traveled friend that prefer the Italian specialties at DaVinci's and they make it a point to make advance reservations whenever they visit the island. We understand why.
DAVINCI'S is a wonderful Italian ristorante on Marco Island.  Do not miss their Lasagna Bolognese or the Fettuccine Carbonara. The Sea Bass alla Toscana and the Scaloppini Saltinbocca of Veal also are some of their Italian favorites.  DaVinci's is open for dinner and advance reservations are suggested. You will not be disappointed. Indoor and outside seating in the Marco Walk Plaza courtyard with a very nice wine list and full bar.
The Marco Walk Plaza Courtyard also

offers excellent Tex-Mex fare at Nacho Mama's – a Marco Island favorite for decades. Nacho Mama's offers Tex-Mex and delicious American fare. Indulge yourself on Sizzling Fajitas, Nacho Grandes (large enough for 4), Seared Ahi Tuna, Shrimp and Scallop Burritos, Carne Asada Steak Taco's, (one of my favorites) and they make a wonderful Buffalo Chicken Salad.  If you're just thirsty, no problem. They feature a full liquor bar, 5 large screen TV's, and super  Happy Hour Specials. Read Marco Island dining reviews. To feature your Fl Restaurant, contact us.
Marco Island Naples SW Florida Restaurants
Contact Us | Marco Island Living Store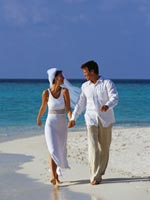 Marco Island Weddings




Fun | Dining | Eco Tours | Fishing

Real Estate | Rentals

Resorts | Pet Friendly