Naples Zoo SW Gulf Coast FL Attraction
Naples – Southwest Florida Attraction – Wildlife Zoo
The Naples Zoo was opened in September 1969 in Naples, Florida as a botanical garden. The Naples Zoo, as we know it today, began in 1969 when Larry and Jane Tetzlaff introduced animals to the park. Today the Naples Zoo attracts thousands of annual visitors and members to witness local and international wildlife that includes; Lions, hyenas, giraffes, alligators, primates, and tropical gardens. Ask us about Marco-Naples FL Attractions or share your Marco Island – Naples FL attraction reviews. To feature your Fl Attraction, contact us.
Naples Zoo Naples, FL SW Florida Attractions
NAPLES ZOO AT CARIBBEAN GARDENS
1590 Goodlette-Frank Rd
Naples, Florida, 34102
Ph: 239-262-5409
The Naples Zoo at Caribbean Gardens opened in 1969.The Naples Zoo is about a one mile loop. The pathway is suitable for strollers or wheelchairs and winds through botanical gardens and past the main exhibits. Alligator Bay provides a home to the zoo's American Alligators many native species including  herons. African Oasis houses many African animals including Red River Hogs, Crested Porcupines, Dorcas Gazelles, Greater Kudus, Impalas, African Gray Parrots, and Leopard Tortoises. The Giraffe Preview Exhibit showcases a herd of reticulated giraffes – you can even hand-feed them for a slight fee.

Admission is about $20.00 – arrive early in the morning for the best experience. The animals tend to become less active in the heat of the mid afternoon south Florida sunshine. The Naples Zoo is a wonderful way to spend a few hours. Your Naples Zoo admission supports wildlife at the Naples Zoo and in the wild. The Naples Zoo is a nonprofit institution, no tax is charged on admission. The Naples Zoo generally closes at 5:00pm and does not sell tickets after 4:00pm.


Avi's Water Sports Jet Ski Adventure Tours, Caxambas Park, 909 Collier Ct., Marco Island, FL 34145 | 239-777-9873
Avi's is a family-owned business that offers some of the most exciting dolphin jet ski tours and jet ski rental adventures on Marco Island. You are invited to take an exciting journey with Avi "The Dolphin Whisperer" and take home a complimentary flash drive of photos from your adventure. Bring the family and make lasting memories. Contact us to book your dolphin Jet Ski tour.
Avi's Water Sports & Jet Ski Adventure Tours - Marco Island, FL
---


Island Bike Shops (2 Locations) 1095 Bald Eagle Dr., Marco Island, FL 34145 | 239-394-8400 & 4342 Thomasson Dr., Naples, FL 34112 | 239-732-8400
At Island Bike Shops we make your visit fun. Reserve your rental online. Check our selection of bicycle rentals, electric bikes, motor scooters, trailers, and more. Naples Bicycle Tours provides a unique opportunity for residents and visitors to experience the diversity of Southwest Florida. Our large or small group bicycle tours can accommodate all cycling levels as we personally escort you through Naples, Historic Old Naples, Marco Island, or the Natural Everglades.
Visit Island Bike Shops - Marco Island & Naples
---


Sunshine Tours and Fishing Charters, Rose Marina, 951 Bald Eagle Dr., Marco Island, FL | 239-642-5415
Sunshine Tours. Fish the 10,000 islands, the best in Off Shore, Back Water, and Near Coastal Fishing Charters. We know where the fish are. Also offering Marco Island Shelling Trips, and Sightseeing aboard one of our four fishing boats. Since 1984, Sunshine Tours has provided unsurpassed fishing charters, and on-the-water experiences for locals and visitors alike. Shared and private charters available. Contact us to book your Marco Island fishing charter.
Sunshine Tours & Charters - Marco Island, FL
---


Marco Island Princess / Sunshine Tours, Rose Marina, 951 Bald Eagle Dr., Marco Island FL 34145 | 239-642-5415
The Marco Island Princess is a 90' luxury yacht offering daily Sightseeing, Lunch and Sunset Dinner Cruises. All of our delicious meals are prepared fresh on board for your enjoyment. Our professional and friendly crew will attend to your every need. Two full service cash bars serving up all of your favorite drinks! Also available for Weddings and Private Charters. Marco Island's most unique dining experience!
Visit The Marco Island Princess - Marco Island, FL
---


Naples Bicycle Tours, Naples, FL 34113 | 239-580-7960
Naples Bicycle Tours provides a unique opportunity for visitors and residents to experience Marco Island, the Natural Florida Everglades, and Historic Old Naples up close and personal, on a bicycle. All bike tours include everything needed for an amazing bicycling adventure: custom-fit cycle, helmet, drinks, snacks, and a certified FL naturalist guide.
Naples Bicycle Tours - Naples, FL
---


Go Cats On The Water - Port Of The Islands, Naples, FL | 239-748-4099
Marco and Naples Most Exciting Boat Tour. Explore the backwater and mangroves for an unforgettable adventure in Southwest Florida. Everglades Backwater Sightseeing Eco-Tours in our safe, and easy to drive boats. Choose a 75 minute or a 3 hour tour. Our custom Go-Cat boats are fun for all ages and can easily be operated by both younger adults and seniors.
GoCatsOnTheWater.com - Naples, FL
---
Contact Us | Marco Island Living Store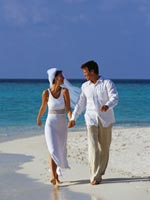 Marco Island Weddings




Fun | Dining | Eco Tours | Fishing

Real Estate | Rentals

Resorts | Pet Friendly