DaVinci's Ristorante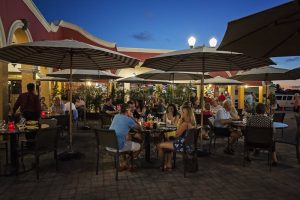 One of our all-time favorite Italian Restaurants in the world in DaVinci's on Marco Island.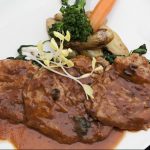 The Carvelli family brings Linguine Alle Vongole (Florida Middle Neck Clams in Garlic, Wine Sauce or Tomatoes),  Tagliatelle Porcini E Tartufo – an amazing delight of tagliatelle pasta, porcini mushrooms in a light cream sauce topped with shaved black truffle! DaVinci's offers one of the best Happy Hours in southwest Florida. DaVinci's Happy Hour  is at the bar only and between the hours of 4:30  – 6:00 p.m. daily but you'll find everything on the menu from wines, liquors and beers from $3-$7. The wine selection here is excellent and the bartenders are talented professionals.  DaVinci's offers both indoor and outdoor seating.  This is  a popular southwest Florida Italian restaurant. Advance reservations suggested. Thank you for mentioning Marco Island Living. Private rooms are available for your special event. Ask us about the DaVinci's Italian Restaurant on Marco Island, FL.
DaVinci's Restaurant – Marco Island Florida


DaVinci's Ristorante, 599 S. Collier Blvd. #215, Marco Island, FL 34145 | 239-389-1888
A heart-warming, family ambiance offers you the best authentic Italian Cuisine. Open for Lunch and Dinner. Private room for your special event. The only wood-burning pizza oven in Marco. Our local DJ plays great music every Friday and Saturday night.
Visit Website
---
599 S. Collier Blvd. #215
Marco Island, FL 34145
Ph: 239-389-1888
DaVinci's Restaurant is a recommended Florida Restaurant.
Fun | Dining | Eco Tours | Fishing

Real Estate | Rentals

Resorts | Pet Friendly