Collier County SW Florida History
Barron Gift Collier – Florida History
Marco Island Living was one time home to the Calusa. The Calusa Indians were gone long before Barron Gift Collier first looked upon southwest Florida. Mr. Collier was a legendary developer and advertising entrepreneur. The Collier name lives on in Marco Island and throughout Collier county. Read more about the Florida history and Barron Gift Collier.  Share your Marco Island – Naples FL reviews or ask us about visiting Marco Island Florida. To feature your business, contact us.
Marco Island – Naples SW FL History


Barron Gift Collier was an American advertising entrepreneur, who became the largest landowner and developer in the U.S. state of Florida, as well as, the owner of a chain of hotels, bus lines, several banks, and newspapers. He also owned a telephone company and a steamship line.
Mr. Collier was an avid fisherman and established the Izaak Walton Club at their Useppa Island resort. Named for the 17th Century author of The Compleat Angler, it became one of the most exclusive sporting clubs in the world. Collier next developed golf courses and improved a hunting club, the Rod and Gun Club, in Everglades City, Florida that also attracted wealthy tourists. Over the next decade, the Colliers went on to acquire more than a million acres of land in southwest Florida, making them the largest private land owners in the state. He invested millions of dollars to transform and develop the wilderness, including drainage of the Everglades and construction of the Tamiami Trail. For his influence and investment in the states future, the Florida legislature named the newly-created Collier County, Florida, in his honor on May 8, 1923.
Mr. Collier died March 13, 1939 in New York City, survived by his wife and three sons, Barron Jr., Miles, and Samuel. Though the Great Depression had strained his finances and slowed development of their Florida lands, the next generations of his family would continue his work in subsequent decades. They also participated in many sports, including a keen interest in motor sports, especially road racing that led to their founding of the Automobile Racing Club of America in 1933, which became the Sports Car Club of America in 1944. Miles, Cameron Argetsinger, and Briggs Cunningham were instrumental in founding Watkins Glen near one of their summer retreats.
The Collier County Public School System named Barron Collier High School in honor of Barron Gift Collier. The Cities in Collier county Florida include Everglades City, City of Marco Island and City of Naples.
Contact Us | Marco Island Living Store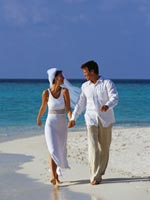 Marco Island Weddings




Fun | Dining | Eco Tours | Fishing

Real Estate | Rentals

Resorts | Pet Friendly