Florida's Best Prime Rib
Marco Island Florida Prime Rib Restaurant Dining Reviews
Marco Island Florida restaurants have an international reputation for quality.  Ocean fresh seafood, featuring local specialties like grouper, Florida stone crabs, redfish, pink gulf shrimp, mangroove snapper and pompano make for unforgettable dining experiences. The Landlubber will not be disappointed – read about Roast Prime Rib Dinners on Marco Island, FL. Return to this site for fresh Marco Island restaurant reviews. Ask us about Prime Rib restaurants or share your Marco Island – Naples FL dining reviews. To feature your business, contact us.
Marco Island – Naples SW FL Prime Rib Restaurants
Nothing pleases a beef craving quite like a thick hand carved serving of Prime Rib……slow roasted, tender, and juicy with just the right spices and cooked just the way you like it. Do you have that craving yet?
I found excellent prime rib in the Marco Island Southwest Florida area. One on the island, one by the sea on the Isles of Capri.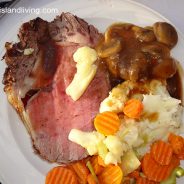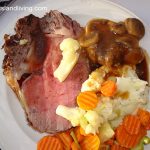 Next we ventured to The Marco Island Princess. Okay, would you expect a fabulous carved to order Prime Rib on a seafaring dinner cruise? Well you should. Every night this culinary team slow roasts Prime Rib right in the ship galley. They have perfected this delightful task. It is always paired with poultry or fish as well as fresh steamed veggies, garlic mashed potato, salad and roll. This was a very pleasant encounter.
Last, but not least, Captain Mike and the crew at Pelican Bend Restaurant on the Isle of Capri slow roast one Prime Rib every night. I have raved so often about the Mike's famous fish and gulf shrimp that melt in your mouth – now I have found another delight that this group offers. Pelican Bend does not take reservations for seating, but I have been told you can call to reserve an order of Prime Rib. At Pelican Bend your entree is always served with a lettuce wedge under creamy homemade dressing, and a baked white or sweet potato.
The Southwest Marco Island area is well known for outstanding Italian food and ocean fresh Seafood but holds another "I can wait to get back to" food …The Prime Rib.



DaVinci's Ristorante, Marco Walk Plaza, 599 S. Collier Blvd., Marco Island, FL 34145 | 239-389-1888
A heart-warming, family ambiance offers you the best authentic Italian Cuisine. Each guest will feel at home while enjoying signature dishes and carefully selected wines. A private room is available for your special event. We offer one of the best Happy Hours in southwest Florida 4:30 pm - 6:00 pm daily. Classically Distinctive... Naturally Italian!
DaVinci's Ristorante - Marco Island, FL
---


Nacho Mama's Mexican-American Restaurant, 599 S. Collier Blvd., Marco Island, FL 34145 | 239-389-2222
Nacho Mama's is conveniently located at the heart of the Marco Walk Plaza. Nacho Mama's is a family owned restaurant serving Tex-Mex and American fare. Nacho Mama's is a recipient of the prestigious Platinum Plate Award for best Mexican Cuisine. Specialities include Sizzling Fajitas, Nachos Grande, Baja Fish tacos, fresh chicken sandwiches, crisp salads, and one of the best burgers on the island. Full liquor bar and ice cold Cerveza. 5 large screen TV's, Happy Hour Specials. World-famous Margaritas. Since 1998.
Visit Nacho Mama's - Marco Island, FL
---


Marco Island Princess / Sunshine Tours, Rose Marina, 951 Bald Eagle Dr., Marco Island FL 34145 | 239-642-5415
The Marco Island Princess is a 90' luxury yacht offering daily Sightseeing, Lunch and Sunset Dinner Cruises. All of our delicious meals are prepared fresh on board for your enjoyment. Our professional and friendly crew will attend to your every need. Two full service cash bars serving up all of your favorite drinks! Also available for Weddings and Private Charters. Marco Island's most unique dining experience!
Visit The Marco Island Princess - Marco Island, FL
---


Mister Crab Cakes, 960 Chalmer Dr., Marco Island, 34145 | 239-595-2295
We use only the best ingredients, for the best flavor and the best crab meat money can buy! Mister Crab Cakes offers an old traditional recipe of a true Maryland Crab Cake. Our crab meat is delivered weekly from Maryland. Then we hand make each crab cake to make sure you receive the quality and taste you deserve. Made locally on Marco Island. Order Online. We ship orders nationwide.
Mister Crab Cakes ~ Marco Island, FL
---


Hilton Marco Island Beach Resort | 560 S Collier Blvd, Marco Island, FL 34145
Open for breakfast, lunch and dinner, dine indoors or out with breathtaking waterfront views and unforgettable sunsets. Amazing views and signature dishes like steamed South Florida Clams, the Gulf Coast Snapper or Filet Mignon. Happy Hour specials at The Bar at 560.
Visit The DECK 560 ~ Marco Island Hilton
---


New York Pizza & Pasta, 11140 Tamiami Trail, N. Naples, FL | 239-594-3500 & 8855 Immokalee Rd, Naples, FL | 239-597-3800
Food is our passion and we provide you with the highest quality food. Our fresh homemade dough is hand-tossed & stretched to create our highly popular New York-style pizza crust. Our very wide selection of authentic Italian dishes are created using family recipes, handed down for generations. Carry out and Delivery.
Visit New York Pizza & Pasta - Naples, FL
---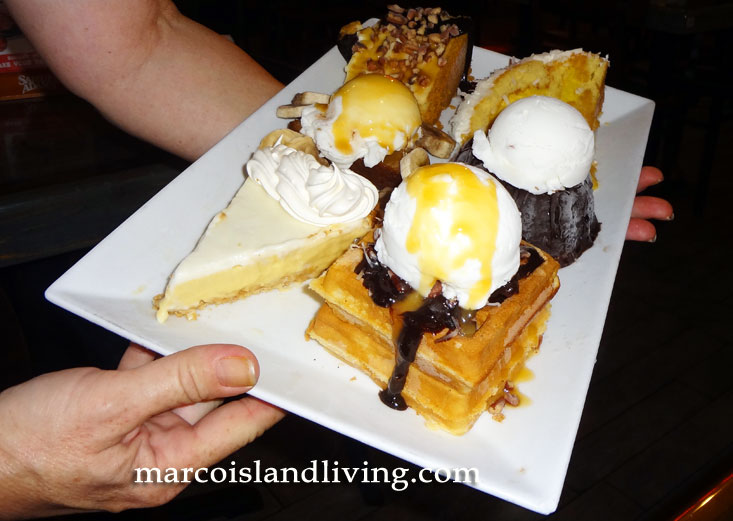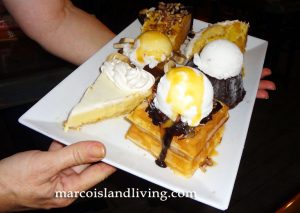 Contact Us | Marco Island Living Store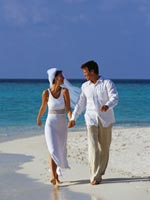 Marco Island Weddings




Fun | Dining | Eco Tours | Fishing

Real Estate | Rentals

Resorts | Pet Friendly