Eco Tour in the FL Everglades
Naples SW FL Boat Tours with Double Rs
Include Me shortcode: file not found
We took an Everglades Eco Tour with Double R's Fishing and Tour Company and got a chance to see Florida Wildlife up-close. Double R's offers Everglades Fishing and Eco Tours from the Port of the Island Marina in Naples. The Port of the Islands is a scenic and beautiful region that is teeming with Everglades wildlife.  See manatee, dolphin, alligators and more. Ask us about Florida Everglades Eco Tours or share your comments, questions and reviews. For advertising information, contactus.
Florida Everglades Eco Tours
View this sensational YouTube video of a recent Eco Tour from Double R's Fishing and Tours.

What to Bring
Double R's Fishing and Tours provided just about everything we needed. We suggest bringing along a camera, rain gear (which was not needed), sun block, insect repellent, a hat, sunglasses, snacks and beverages. Double check this list before you get into the boat. Extra camera batteries are good idea also. The Everglades scenery is spectacular and the service professional in every way. Tell them Marco Island Living sent you.
Double R's Fishing and Tour Company
If you would like to view Florida Wildlife take an Everglades Nature Eco-Tour with Double R's Fishing and Tour Company. Reach them by telephone or email. Double R's is a Top TripAdvisor Rated Tour Company in Florida and is fully licensed and insured. Call 239-642-9779 and ask Gary about any special offers for Marco Island Living readers.
Contact Us | Marco Island Living Store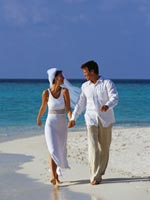 Marco Island Weddings




Fun | Dining | Eco Tours | Fishing

Real Estate | Rentals

Resorts | Pet Friendly