Marco Island FL Events
Marco Island Gulf Coast Southwest Florida Event Calendar Listings
There is always something going on in Southwest Florida. From Fort Myers to Marco Island and everywhere in between. Find the current art, entertainment, music, and theater performances. Browse the Naples / Marco event listings below. Tell us about your Southwest Florida event.  To feature your Art Show, Special Function, Public Notice, Fundraiser, or Southwest Florida Event in Marco Island Living. Call us at 1-239-431-4052 or complete our Marco Island Event Submission Form.
Enjoy the latest Marco Island Events from the Marco Island City Hall
April 3 and 10: 2:00 pm – 4:00 pm at Mackle Park enjoy a concert in the park.  Bring a lawn chair and enjoy the Ferguson and Rogers Band and the Marco Big Band.
April 6, 13, and 20:  The final three days of the Farmers' Market at Mackle Park! Wednesdays from 7:30 am – 1:00 pm come and enjoy fresh fruits and vegetables at the local farmers' market.  The last day will be April 20th and next season the market will return to Veterans' Community Park.
April 9:  Come out to South Beach at 8:00 am for a beach clean-up with the Marco Island Chamber of Commerce and the Beach Advisory Committee.
April 9:  Celebrate Gopher Tortoise Day from 10:00 am – 1:00 pm at Mackle Park.  Bring the kids for arts and crafts with the Audubon Western Everglades and learn about the gopher tortoises who share our island.
April 13:  Our Water & Sewer Department is sponsoring an Open House for residents from 9:30 am – 11:30 am at the North Water Treatment Plan at 807 E. Elkcam Circle Gate C.  Get a tour of the plant and learn all about where your water comes from.  All guests must wear closed-toe shoes.
April 16:  Spring Jubilee from 10:00 am – 12:00 at Mackle Park.  Bring the kids for a scavenger hunt, meet the Easter Bunny, and enjoy fun games and prizes.
April 29:  Celebrate Arbor Day with the Beautification Committee at Winterberry Park at 9:15 am.
To see the calendar of all City events, classes, and meetings, visit the City website by clicking here.
Marco Island Florida

Contact Us | Marco Island Living Store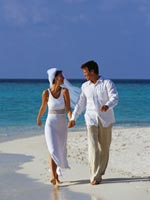 Marco Island Weddings




Fun | Dining | Eco Tours | Fishing

Real Estate | Rentals

Resorts | Pet Friendly