Marco Island Facts
SWFL History Facts & Data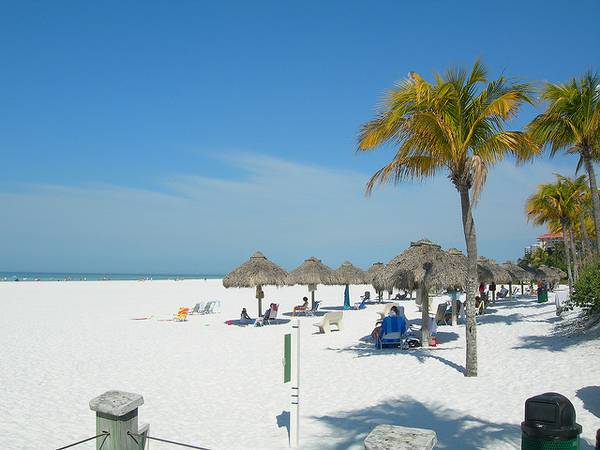 Interesting Facts about Marco Island, Florida.
How Big is Marco Island? The largest of the 10,000 Islands, Marco Island is 24.66 miles of Paradise Coast living.
Marco Island is a very unique place to live, visit, or vacation. The island is seasonal – although the weather remains amazingly even throughout the year.
How many live on Manco Island? During the winter season, the population on the island is more than 40,000 people. the year-round population is closer to 18,000 Marco Islanders.
On average Marco Island receives 49 inches of rain.
Ask us about Marco Island or to feature your business, contact us.
Facts Marco Island Florida


coton frais, 1017 North Collier Blvd., Marco Island, FL 34145 | 239-259-8479
Coton Fraisô is a French inspired cotton resort wear company located in Marco Island at Marco Island Town Center across from the Marco Island Brewery as well as in Jupiter and opening in Naples in 2023. They have their own private label designs as well as beautiful apparel from France, Italy and Greece. They also have a wonderful assortment of special gifts perfect for the holidays...accessories, baby, and home items in their elegant stores.
coton frais - Marco Island, FL
---
---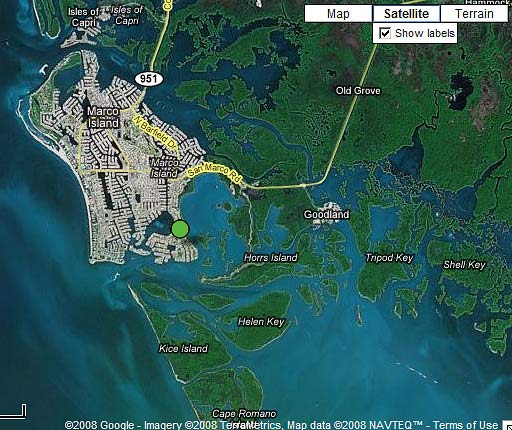 What is the size of Marco Island? 
Marco Island Florida is 6 miles long, 4 miles wide, and is comprised of 9,000 acres.
What is the average height above Sea Level of Marco Island? 
Marco Island Florida is 4 feet to 50 feet above sea level depending upon your location on the island.
What is the average temperature of Marco Island? 
Marco Island Florida averages an ideal 74 degrees Fahrenheit. Visit our Marco Island Weather page for more information.
Getting to Marco Island
Most visitors arrive by air via Fort Myers, Fort Lauderdale, or Miami.
Marco Island is located 16 miles south of Naples, 104 miles west of Miami, and 52 miles south of Fort Myers (RSW) airport.
MARCO ISLAND GIFTS – SHOP 24/7 AT FREE WORLD MALL
| Photo | Title | Price | Buy |
| --- | --- | --- | --- |
| | Marco Island, Florida's Gulf Playground | $89.95 | Sale Item |
| | Good Time Golf Marco Island Florida | $41.59 | Sale Item |
| | Florida Marco Island Aluminum License Plate | $19.99 | Sale Item |
| | Retro Cool Marco Island Florida Palm Tree Novelty Art T-Shirt | $20.99 | Sale Item |
| | White Mountain Puzzles Marco Island Florida - 1000 Piece Jigsaw Puzzle | $19.99 | Sale Item |
| | Canvas Wall Art Sunset Beach Blue Waves Ocean Art Large Modern Artwork Canvas Prints Contemporary Pictures Framed Ready to Hang for Home Decoration | $45.99 | Sale Item |
| | Wieco Art Sea Waves Large Canvas Prints Wall Art Ocean Beach Pictures Paintings Ready to Hang for Living Room Bedroom Home Decorations Modern Stretched and Framed Seascape Giclee Artwork | $45.99 | Sale Item |
| | Marco Island Florida Manatees Cute Vacation Souvenir Manatee PopSockets Swappable PopGrip | $14.99 | Sale Item |
| | Marco Island Florida Palm Tree Sunglasses Souvenir Tank Top | $19.98 | Sale Item |
| | Marco Island Hoodie Sweatshirt College University Style FL U | $38.99 | Sale Item |
Contact Us | Marco Island Living Store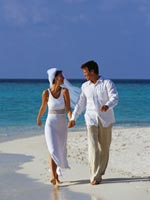 Marco Island Weddings




Fun | Dining | Eco Tours | Fishing

Real Estate | Rentals

Resorts | Pet Friendly