Fakahatchee Strand Preserve
Visiting South FL State Parks – Big Cypress – Everglades US National Park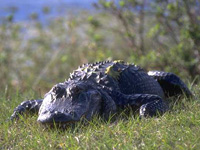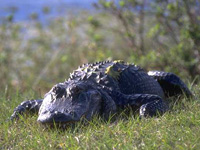 Everglades FL visitors can observe Florida Wildlife in Fakahatchee Strand Preserve – a swampy wilderness managed by the Florida Environmental Protection Agency and located near Everglades National Park.  Fakahatchee has been called the "Amazon of North America". The Fakahatchee is the world's largest strand swamp. Get the most of your Florida Everglades Vacation by following the links below. A part of the everglades was protected from development and turned into a United States National Park in the 1930s. Ask us about The Fakahatchee or Florida State Parks, The Everglades or share FL travel comments. Feature your south FL business, contact us.
Fakahatchee Strand Preserve FL State Park – South Florida Vacations
Fakahatchee Strand Preserve – Everglades National Park
137 Coast Line Dr, Copeland, FL 34137
Fakahatchee Strand Preserve is part of Everglades National Park ~ listed as a UNESCO World Heritage Site on October 24, 1979. We suggest a visit the this natural area during your FL Everglades Vacation.
Everglades Wildlife Viewing Eco-Tours


Go Cats On The Water - Port Of The Islands, Naples, FL | 239-748-4099
Marco and Naples Most Exciting Boat Tour. Explore the backwater and mangroves for an unforgettable adventure in Southwest Florida. Everglades Backwater Sightseeing Eco-Tours in our safe, and easy to drive boats. Choose a 75 minute or a 3 hour tour. Our custom Go-Cat boats are fun for all ages and can easily be operated by both younger adults and seniors.
GoCatsOnTheWater.com - Naples, FL
---


Avi's Water Sports Jet Ski Adventure Tours, Caxambas Park, 909 Collier Ct., Marco Island, FL 34145 | 239-777-9873
Avi's is a family-owned business that offers some of the most exciting dolphin jet ski tours and jet ski rental adventures on Marco Island. You are invited to take an exciting journey with Avi "The Dolphin Whisperer" and take home a complimentary flash drive of photos from your adventure. Bring the family and make lasting memories. Contact us to book your dolphin Jet Ski tour.
Avi's Water Sports & Jet Ski Adventure Tours - Marco Island, FL
---


Naples Bicycle Tours, Naples, FL 34113 | 239-580-7960
Naples Bicycle Tours provides a unique opportunity for visitors and residents to experience Marco Island, the Natural Florida Everglades, and Historic Old Naples up close and personal, on a bicycle. All bike tours include everything needed for an amazing bicycling adventure: custom-fit cycle, helmet, drinks, snacks, and a certified FL naturalist guide.
Naples Bicycle Tours - Naples, FL
---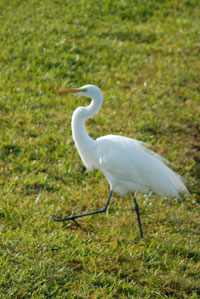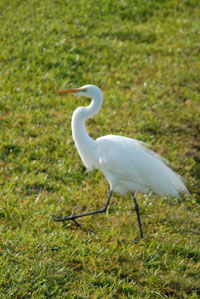 "The Fakahatchee" is biologically rich place.  The waters here are tied to the flow of the Everglades. More than just a swamp, Fakahatchee is a mesh of cypress trees, ocean prairies, tropical hardwoods, salt marsh, mangroves, and majestic royal palms. Bring your camera.
An interesting scenic drive into the Fakahatchee is called Janes Scenic Drive. Find info below about this rural roadway into the Florida swamps and prairies.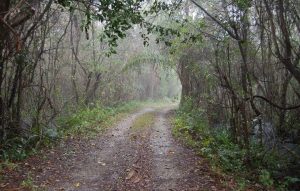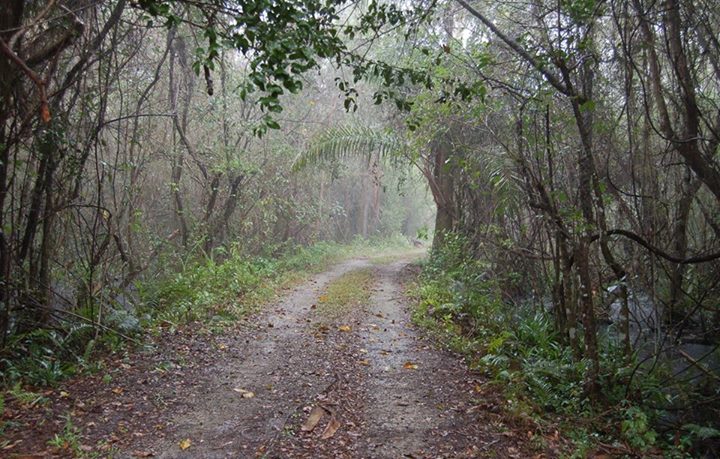 South Florida wildlife include: otter, alligator, crocodile, deer, bobcat, and bear. The park is  also home to many endangered species, including: the Florida Panther, West Indian Manatee, Schaus Swallowtail Butterfly, Wood Stork, Snail Kite, Leatherback Turtle and many more.
Canoeists and kayakers enjoy exploring the scenic beauty of this sub-tropical wilderness. Anglers prowl the mangrove filled backwaters seeking snook, snapper, tarpon and redfish.
The land birds are mostly migratory living north or south of the everglades and stopping in as food and weather mandates. The birds of prey that reside in the everglades include the red-shouldered hawk, barred owl, eagle, and osprey. Some of the wading birds currently living in Everglades National Park include the white ibis, wood stork, various types of herons and egrets, as well as the Caribbean flamingo.
Janes Scenic Drive
What is Janes Scenic Drive?
Janes Scenic Drive began as a railroad bed for logging the Fakahatchee's old-growth Cypress trees in the 1940s. Today, this unimproved narrow dirt road gives visitors access to a portion of Florida's remaining subtropical wilderness.
The Drive starts at the Fakahatchee Strand Preserve State Park's ranger station and terminates 11 miles later at the boundary with Picayune Strand State Forest.
Getting There
Access to Janes Scenic Drive starts at the community of Copeland (map). Copeland is on SR 29, 2 ½ miles north of Highway 41 (The Tamiami Trail); 14 miles south of I-75 (Alligator Alley). The road is open from dawn to dusk daily. Remember to stop off at the ranger station to deposit your park entrance fee in the honor box. Here you will also find a map board, park brochures and primitive restrooms.
Do plan on a leisurely trip. Please drive slowly to protect the wildlife. Watch for basking alligators, which may climb out onto the Drive to warm up in the sun — all part of the adventure. You'll also go slow to protect your vehicle's undercarriage from the numerous ruts and potholes. After heavy rain it may be advisable to seek advice from the ranger station on the road's condition.
Everglades Fishing Tours


Everglades City Fishing Charters, currently leaving from Everglades Bait and Tackle, Everglades City, FL | 239-253-9926
Experience the wonder of the 10,000 islands of SWFL. Fish the protected bays and rivers of the Islands and Everglades National Park. Fish among the mysteries of wrecks, hard bottom reefs, and offshore towers. Seek some of the most exciting game fish that call the Florida Everglades Home.
Everglades City Fishing Charters - Everglades City, FL
---


Marco Island Princess / Sunshine Tours, Rose Marina, 951 Bald Eagle Dr., Marco Island FL 34145 | 239-642-5415
The Marco Island Princess is a 90' luxury yacht offering daily Sightseeing, Lunch and Sunset dinner Cruises. enjoy delicious meals, two cash bars and a great view. Also available for Weddings and Private Charters. Visit our fishing charters for near-shore, backwater, and deep sea fishing charters.
Visit Marco Island Princess
---
Everglades Lodging – Hotels & Resorts
Include Me shortcode: file not found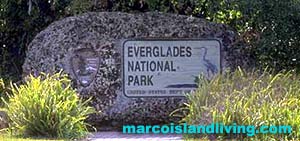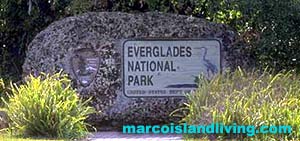 Contact Us | Marco Island Living Store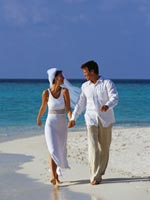 Marco Island Weddings




Fun | Dining | Eco Tours | Fishing

Real Estate | Rentals

Resorts | Pet Friendly