Florida Farmers' Markets
Marco Island Farmer's Market – Naples SW Florida Farmers' Markets Plant City Produce

Marco Island hosts a weekly popular shopping event called the Marco Island Farmers Market. The location moves from Veteran's Park, Mackle Park, or another location. You will fantastic Florida Products, fresh produce for reasonable prices. Much of the produce comes from nearby Plant City, Florida. There is also resold produce, flowers, and other products like; pasta, kettle corn, dried meats, desserts, and other items. Share your Marco Island – Naples FL Farm Market reviews or ask us about visiting Marco Island Florida. To feature your business, contact us.
Marco Island – Naples SW FL Farmers' Markets


Mister Crab Cakes, 960 Chalmer Dr., Marco Island, 34145 | 239-595-2295
We use only the best ingredients, for the best flavor and the best crab meat money can buy! Mister Crab Cakes offers an old traditional recipe of a true Maryland Crab Cake. Our crab meat is delivered weekly from Maryland. Then we hand make each crab cake to make sure you receive the quality and taste you deserve. Made locally on Marco Island. Order Online. We ship orders nationwide.
Mister Crab Cakes ~ Marco Island, FL
---
Marco Island Farmers Market
Mackle Park
Wednesday, November 17: Farmers' Market begins at 7:30 am at Mackle Park. Drive carefully in the area and park in designated parking areas. The Farmers' Market will continue every Wednesday from 7:30 am – 1:00 pm through April 20, 2022, at 1361 Andalusia Terrace.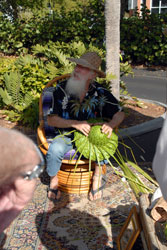 Naples Farmers Market
3rd Street
Old Naples, FL
Every Saturday 8am – 2pm
South Collier Farmers Market At Naples Outlet Center
6060 Collier Bvd. South
Naples, FL 34114
Ph: 239-963-6666
October 16 – April 30
Every Friday 9:00 am –  2:00 pm
NNUMC Farmers Market
6000 Goodlette Road North
Naples, FL 34108
Ph: 239-398-8623
October 16 – April 30
Every Saturday 8am – 1pm
Contact Us | Marco Island Living Store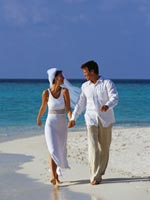 Marco Island Weddings




Fun | Dining | Eco Tours | Fishing

Real Estate | Rentals

Resorts | Pet Friendly