Florida Farmers' Markets
Marco Island Farmer's Market – Naples SW Florida Farmers' Markets Plant City Produce

Marco Island hosts a weekly popular shopping event called the Marco Island Farmers Market. The location moves from Veteran's Park, Mackle Park, or another location. You will fantastic Florida Products, and fresh produce for reasonable prices. Much of the produce comes from nearby Plant City, Florida.
There is also resold produce, flowers, and other products like; pasta, kettle corn, dried meats, desserts, and other items. Shop for Florida Organic Growers' local produce and more. To feature your business, contact us.
Marco Island – Naples SW FL Farmers' Markets


Mister Crab Cakes, 960 Chalmer Dr., Marco Island, 34145 | 239-595-2295
We use only the best ingredients, for the best flavor and the best crab meat money can buy! Mister Crab Cakes offers an old traditional recipe of a true Maryland Crab Cake. Our crab meat is delivered weekly from Maryland. Then we hand make each crab cake to make sure you receive the quality and taste you deserve. Made locally on Marco Island. Order Online. We ship orders nationwide.
Mister Crab Cakes ~ Marco Island, FL
---
Marco Island Farmers Market
Veteran's Community Park
901 Park Ave, Marco Island, FL 34145
Wednesday's at 7:30 am – 1:00 pm.  Drive carefully in the area and park in designated parking areas. The Farmers' Market will continue every Wednesday from 7:30 am – 1:00 pm. Please, no plastic bags at the Marco Island Farmers Market. Reusable bags for sale at the market.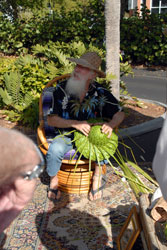 Naples Farmers Market
3rd Street
Old Naples, FL
Every Saturday 8am – 2pm
Farmers Market At Rookery Bay 
300 Tower Road
Naples, FL 34113
Ph: 239-289-3786
Every Sunday 8:00 am –  1:00 pm
NNUMC Farmers Market
6000 Goodlette Road North
Naples, FL 34108
Ph: 239-398-8623
October 16 – April 30
Every Saturday 8am – 1pm
SHOP FLORIDA PRODUCTS

| Photo | Title | Price | Buy |
| --- | --- | --- | --- |
| | Old Florida Gourmet Products, Inc. Assorted Gift Box Variety Pack Tortilla Chips and Premium Jarred Salsa | $38.99 ($38.99 / Count) | Sale Item |
| | Old Florida Gourmet Products Lime Sensation Tortilla Chips 11oz - Case of 12 | $64.99 ($64.99 / Count) | Sale Item |
| | Old Florida Gourmet Mild Mango Pineapple Salsa | $8.99 ($0.53 / Ounce) | Sale Item |
| | Old Florida Gourmet Blue Crab Salsa | $9.99 ($9.99 / Count) | Sale Item |
| | Raw Honey - Pure All Natural Unfiltered & Unpasteurized - McCoy's Honey Florida Orange Blossom Honey 1 Gallon | $96.99 ($0.76 / Fl Oz) | Sale Item |
| | Raw Honey - Pure All Natural Unfiltered & Unpasteurized - McCoy's Honey Florida Orange Blossom Honey 3lb | | Sale Item |
| | Buzzn Bee Raw Florida Honey - Unpasteurized and Unfiltered (Orange Blossom, 3 Pound) | $32.99 ($0.69 / Ounce) | Sale Item |
| | Raw Honey - Pure All Natural Unfiltered & Unpasteurized - McCoy's Honey 12oz Variety 3 Pack | $28.99 ($0.81 / Ounce) | Sale Item |
| | Honey Feast - Raw Orange Blossom Honey | from American Organic floral sources | Unfiltered & Pure | Fresh from Florida Superfood | GROUP (3 Pound) | $26.99 ($0.56 / Fl Oz) | Sale Item |
| | Juicy Indian River Florida Navel Oranges Grove Fresh 2 Trays, 20lbs | $81.22 ($4.06 / lb) | Sale Item |
| | Juicy Indian River Florida Navel Oranges Grove Fresh 15lbs, 1.5 Trays | $70.95 ($4.73 / lb) | Sale Item |
| | Juicy Indian River Florida Navel Oranges Grove Fresh, 10 lbs! | $59.95 ($59.95 / Pound) | Sale Item |
| | Gourmet Fruit Gift Pack, Orchard Fresh (8lb) Family Pack Grapefruit (12 pieces) Loaded with Immunity Boosting Vitamin C from Capital City Fruit, Farm Produce Direct | $49.95 ($6.24 / lb) | Sale Item |
| | Fresh Florida Red Grapefruit, 8 pieces | $50.95 ($6.37 / lb) | Sale Item |
| | Indian River Ruby Red Grapefruit AND Navel Oranges Grove Fresh 2 Trays, 20lbs | $82.00 ($4.10 / lb) | Sale Item |
| | Grove Fresh Ruby Red Grapefruit and Navel Orange Indian River Citrus Basket, Approx. 10lbs | $74.95 ($7.50 / lb) | Sale Item |
| | Gift Basket Village Taste Of Florida Gift Basket | $84.53 | Sale Item |
| | Grove Fresh Ruby Red Grapefruit and Navel Orange Indian River Citrus Basket, Approx. 10lbs | $74.95 ($7.50 / lb) | Sale Item |
| | Florida Shells & Gifts: Sea Life Sampler: Sea Urchin, Starfish and Sand Dollars (10 pcs) Beach Decor Art | $14.99 | Sale Item |
| | Florida Shells & Gifts - 6 Real Dried Small Sugar Starfish (2-3" / 50-77 mm) Beach Arts and Crafts, Coastal Cottage and Nautical Home Decor, Beach Weddings | $17.99 ($3.00 / Count) | Sale Item |
| | Florida's Fabulous Seashells: And Other Seashore Life | $5.55 | Sale Item |
| | Beach Scene II Canvas Wall Art Print, Coastal Artwork | $104.99 | Sale Item |
FLORIDA GIFTS

| Photo | Title | Price | Buy |
| --- | --- | --- | --- |
| | Marco Island, Florida's Gulf Playground | $52.16 | Sale Item |
| | Good Time Golf Marco Island Florida | | Sale Item |
| | Florida Marco Island Aluminum License Plate | $19.99 | Sale Item |
| | Retro Cool Marco Island Florida Palm Tree Novelty Art T-Shirt | $20.99 | Sale Item |
| | White Mountain Puzzles Marco Island Florida - 1000 Piece Jigsaw Puzzle | $19.99 | Sale Item |
| | Canvas Wall Art Sunset Beach Blue Waves Ocean Art Large Modern Artwork Canvas Prints Contemporary Pictures Framed Ready to Hang for Home Decoration | $43.99 | Sale Item |
| | Wieco Art Sea Waves Large Canvas Prints Wall Art Ocean Beach Pictures Paintings Ready to Hang for Living Room Bedroom Home Decorations Modern Stretched and Framed Seascape Giclee Artwork | $45.99 | Sale Item |
| | Marco Island Florida Manatees Cute Vacation Souvenir Manatee PopSockets Swappable PopGrip | $14.99 | Sale Item |
| | Marco Island Florida Palm Tree Sunglasses Souvenir Tank Top | $19.98 | Sale Item |
| | Marco Island Hoodie Sweatshirt College University Style FL U | $38.99 | Sale Item |
Contact Us | Marco Island Living Store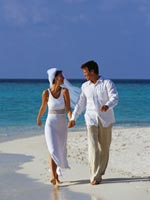 Marco Island Weddings




Fun | Dining | Eco Tours | Fishing

Real Estate | Rentals

Resorts | Pet Friendly