Fishing Gear
Discount Fishing Gear Deals – Lures – Rods – Fishing Poles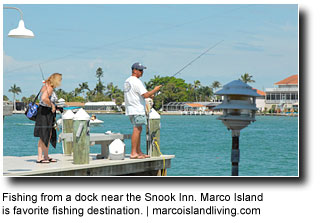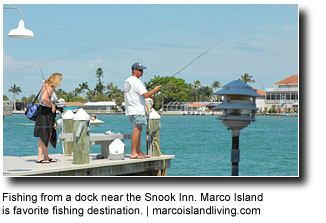 Find the latest Fishing Gear at super discount prices. Browse the links below for fishing rods, lures and equipment for the Florida Angler. Salt-water and Fresh Water Bass Fishing lures, rods, reels and everything you need to have fun fishing The Ten Thousand Islands or the Gulf of Mexico. Please be aware of the FL fishing rules and regulations here because more than 71 are regulated in some manner. Ask us about Florida fishing or share your fish tales. To feature your business, contact us.
Discount Fishing Gear & Equipment
DEALS on Fishing Gear


Everglades City Fishing Charters, currently leaving from Everglades Bait and Tackle, Everglades City, FL | 239-253-9926
Experience the wonder of the 10,000 islands of SWFL. Fish the protected bays and rivers of the Islands and Everglades National Park. Fish among the mysteries of wrecks, hard bottom reefs, and offshore towers. Seek some of the most exciting game fish that call the Florida Everglades Home.
Everglades City Fishing Charters - Everglades City, FL
---


Sunshine Tours and Fishing Charters, Rose Marina, 951 Bald Eagle Dr., Marco Island, FL | 239-642-5415
Sunshine Tours. Fish the 10,000 islands, the best in Off Shore, Back Water, and Near Coastal Fishing Charters. We know where the fish are. Also offering Marco Island Shelling Trips, and Sightseeing aboard one of our four fishing boats. Since 1984, Sunshine Tours has provided unsurpassed fishing charters, and on-the-water experiences for locals and visitors alike. Shared and private charters available. Contact us to book your Marco Island fishing charter.
Sunshine Tours & Charters - Marco Island, FL
---
Read about Florida Backwater Fishing. Florida is world famous for outstanding Backwater, Everglades,  10,000 Islands Fishing for snook, tarpon and more.
Gulf of Mexico Saltwater Fishing
Fish Species | Florida Tarpon Fishing
Contact Us | Marco Island Living Store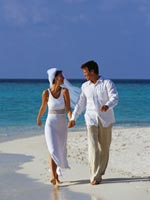 Marco Island Weddings




Fun | Dining | Eco Tours | Fishing

Real Estate | Rentals

Resorts | Pet Friendly