The History of the Snook Inn
 SWFL Dining – Historic Restaurants Marco Island Florida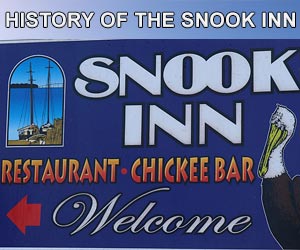 Just before Hurricane Ian rocked Southwest Florida, the famous Marco Island restaurant known as "The Snook" or officially "The Snook Inn" was closed for renovation.
The new Snook Inn restaurant promises to be bigger and better than ever and will usher in a new standard for oceanfront dining on Marco Island.
To share your Southwest Florida business, contact us.
The Snook Inn Restaurant Rebuilds
The Snook Inn is a historic restaurant and bar located on the southern end of Marco Island, Florida. The establishment was founded in 1985 by brothers Richard and Joseph Ballo, who were drawn to the island's natural beauty and fishing opportunities.
The Snook Inn was named after the popular game fish found in the waters surrounding Marco Island. The Ballo brothers renovated an existing building on the site, which had previously been used as a bait and tackle shop.
They transformed it into a restaurant and bar, with indoor and outdoor seating overlooking the scenic Marco River.
Over the years, The Snook Inn has become a beloved gathering place for locals and visitors alike. Its casual, waterfront atmosphere and delicious seafood dishes have made it a staple of the Marco Island dining scene.
The restaurant is particularly known for its fresh-caught seafood, and salad bar, as well as other local specialties like grouper and stone crab.
In addition to its reputation as a dining destination, The Snook Inn is also known for its lively bar scene. It has become a popular spot for happy hour and live music, with both indoor and outdoor stages hosting a variety of local performers.
Throughout its history, The Snook Inn has weathered a number of storms and hurricanes. In 2017, the restaurant was heavily damaged by Hurricane Irma, which devastated much of southwest Florida.
However, the Ballo family was determined to rebuild, and after a months-long renovation process. The Snook Inn reopened in early 2018.
The Snook Inn's current renovations are being done by the Cavelli Restaurant Group the present owners of the Snook Inn.
The famous Snook Inn with its rich history and dedication to serving fresh, locally sourced seafood will once again become a focal point for casual dining and entertainment on Marco Island.


DaVinci's Ristorante, Marco Walk Plaza, 599 S. Collier Blvd., Marco Island, FL 34145 | 239-389-1888
A heart-warming, family ambiance offers you the best authentic Italian Cuisine. Each guest will feel at home while enjoying signature dishes and carefully selected wines. A private room is available for your special event. We offer one of the best Happy Hours in southwest Florida 4:30 pm - 6:00 pm daily. Classically Distinctive... Naturally Italian!
DaVinci's Ristorante - Marco Island, FL
---


Nacho Mama's Mexican-American Restaurant, 599 S. Collier Blvd., Marco Island, FL 34145 | 239-389-2222
Nacho Mama's is conveniently located at the heart of the Marco Walk Plaza. Nacho Mama's is a family owned restaurant serving Tex-Mex and American fare. Nacho Mama's is a recipient of the prestigious Platinum Plate Award for best Mexican Cuisine. Specialities include Sizzling Fajitas, Nachos Grande, Baja Fish tacos, fresh chicken sandwiches, crisp salads, and one of the best burgers on the island. Full liquor bar and ice cold Cerveza. 5 large screen TV's, Happy Hour Specials. World-famous Margaritas. Since 1998.
Visit Nacho Mama's - Marco Island, FL
---


Marco Island Princess / Sunshine Tours, Rose Marina, 951 Bald Eagle Dr., Marco Island FL 34145 | 239-642-5415
The Marco Island Princess is a 90' luxury yacht offering daily Sightseeing, Lunch and Sunset Dinner Cruises. All of our delicious meals are prepared fresh on board for your enjoyment. Our professional and friendly crew will attend to your every need. Two full service cash bars serving up all of your favorite drinks! Also available for Weddings and Private Charters. Marco Island's most unique dining experience!
Visit The Marco Island Princess - Marco Island, FL
---


Mister Crab Cakes, 960 Chalmer Dr., Marco Island, 34145 | 239-595-2295
We use only the best ingredients, for the best flavor and the best crab meat money can buy! Mister Crab Cakes offers an old traditional recipe of a true Maryland Crab Cake. Our crab meat is delivered weekly from Maryland. Then we hand make each crab cake to make sure you receive the quality and taste you deserve. Made locally on Marco Island. Order Online. We ship orders nationwide.
Mister Crab Cakes ~ Marco Island, FL
---


Hilton Marco Island Beach Resort | 560 S Collier Blvd, Marco Island, FL 34145
Open for breakfast, lunch and dinner, dine indoors or out with breathtaking waterfront views and unforgettable sunsets. Amazing views and signature dishes like steamed South Florida Clams, the Gulf Coast Snapper or Filet Mignon. Happy Hour specials at The Bar at 560.
Visit The DECK 560 ~ Marco Island Hilton
---


New York Pizza & Pasta, 11140 Tamiami Trail, N. Naples, FL | 239-594-3500 & 8855 Immokalee Rd, Naples, FL | 239-597-3800
Food is our passion and we provide you with the highest quality food. Our fresh homemade dough is hand-tossed & stretched to create our highly popular New York-style pizza crust. Our very wide selection of authentic Italian dishes are created using family recipes, handed down for generations. Carry out and Delivery.
Visit New York Pizza & Pasta - Naples, FL
---
The Snook Inn
1215 Bald Eagle Drive
Old Marco, Marco Island, FL 34145-2192
Ph: 239 394 3313
SNOOK WEAR APPAREL & GIFTS

| Photo | Title | Price | Buy |
| --- | --- | --- | --- |
| | Salty Scales Snook Florida Flag Fishing Shirt for Men, UPF Performance Clothing (Large) | | Sale Item |
| | Replica Snook Ocean Coastal Fly Fishing Wall Decor | $47.39 | Sale Item |
| | Snook Fish Belt on Navy or Khaki Webbing (42 (pants waist size 40), Khaki) | $33.00 | Sale Item |
| | Fishing Jumping Snook Adult Short Sleeve T-Shirt-Light Blue-XXXL | $19.99 | Sale Item |
| | The Masters Book of Snook: Secrets of Top Skippers (Saltwater) | $24.95 | Sale Item |
| | Snook on a Fly: Tackle, Tactics, and Tips for Catching the Great Saltwater Gamefish (Fly-fishing Classics) | $21.95 | Sale Item |
| | Snook Fishing Saltwater Inshore Common Snook Fish Graphic T-Shirt | $16.99 | Sale Item |
| | Denali Performance Fishing Men's Teaser UPF 50+ ProtectUV Mega Solar Snook (White, X-Large) | $30.95 | Sale Item |
| | Camo American Flag Snook Fishing 4th Of July T-Shirt | $19.98 | Sale Item |
| | Snook Heartbeat For Saltwater Fish Fishing Lovers T-Shirt | $19.98 | Sale Item |
| | Snook 'Em Common Snook Shirt | Snook Fishing Shirt | $19.95 | Sale Item |
| | Snook Fish Retro T-Shirt | $17.99 | Sale Item |
| | Underwater Fish Light 175-watt Single Dock Light for Fresh or Salt Water, Easy to Install, Attracts Fish, Dusk to Dawn Operation | $398.00 | Sale Item |
| | Marco Island Hoodie Sweatshirt College University Style FL U | $38.99 | Sale Item |
| | Marco Island Florida FL Vintage Nautical Waves Design Pullover Hoodie | $31.99 | Sale Item |
| | Marco Island Florida Vintage Nautical Crossed Oars Navy Pullover Hoodie | $31.99 | Sale Item |
| | US Military Submarine Gift For A Veteran Submariner Sweatshirt | $31.99 | Sale Item |
| | Marco Island FL T-Shirt Vintage 80s Palm Trees Sunset Tee | $16.99 | Sale Item |
| | MARCO ISLAND FLORIDA | Vintage Distressed Souvenir T-Shirt | $19.99 | Sale Item |
Contact Us | Marco Island Living Store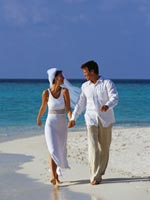 Marco Island Weddings




Fun | Dining | Eco Tours | Fishing

Real Estate | Rentals

Resorts | Pet Friendly