Isles of Capri SW Florida Vacations
Isles of Capri FL Vacation Lodging Real Estate Attractions History Photos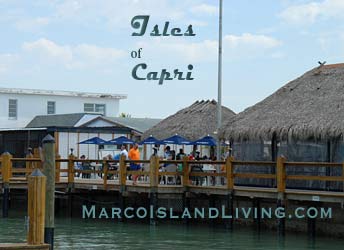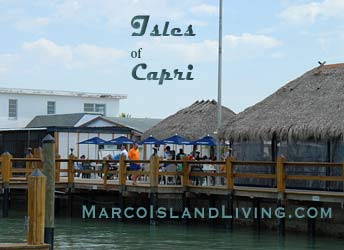 Isles of Capri is about 2 miles north of Marco's bridge on State Road 951. It offers the opportunity for visitors to kick back and enjoy the slower pace. It's what developer Leland L. (Doc) Loach would have wanted.
Loach was the guiding force behind the development of the Isles of Capri when he purchased the four mangrove islands, totaling 600 acres, in 1955.
The Dunlop, Tennessee-born Loach had dreams of creating a hideaway fishing retreat. He commenced dredging canals, built a water processing plant, and a road which connected his pride and joy to the mainland. Share your Isles of Capri, Marco Island – Naples FL reviews or ask us about visiting Isles of Capri, South Florida. To feature your business, contact us.
Isles of Capri Vacations
Today Isles of Capri is an ideal vacation destination for those seeking Florida sunshine and a laid-back atmosphere. The Isles of Capri is home to several restaurants, marinas, real estate agencies and a convenience store. In the early days of Marco Island development, the primary access to Marco Island was via a Ferry that ran from Capri to an area that is now just north of the Snook Inn on Marco Island. Isles of Capri restaurants include Capri Fish House, Uncle Mickey Island Pizza, Blue Heron Restaurant and the popular Pelican Bend – where the sauteed Orange Roughy is simply delicious. Isles of Capri is a good place to rent a boat – Tarpon Club Marina and Isles of Capri Marina provide a variety of watercraft rentals. The Capri Paddlecraft Park is popular kayak launch location. The park is located just near the Junction 951 and 952 just east of Marco Island.
Include Me shortcode: file not found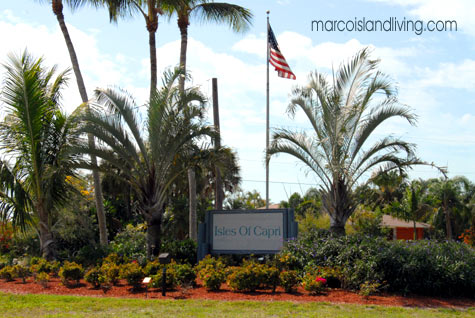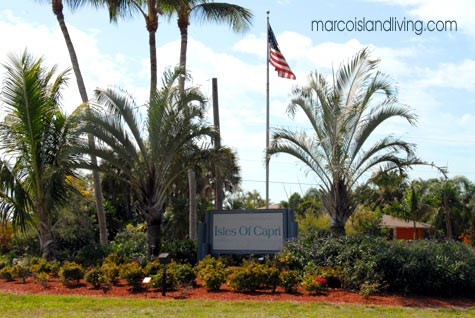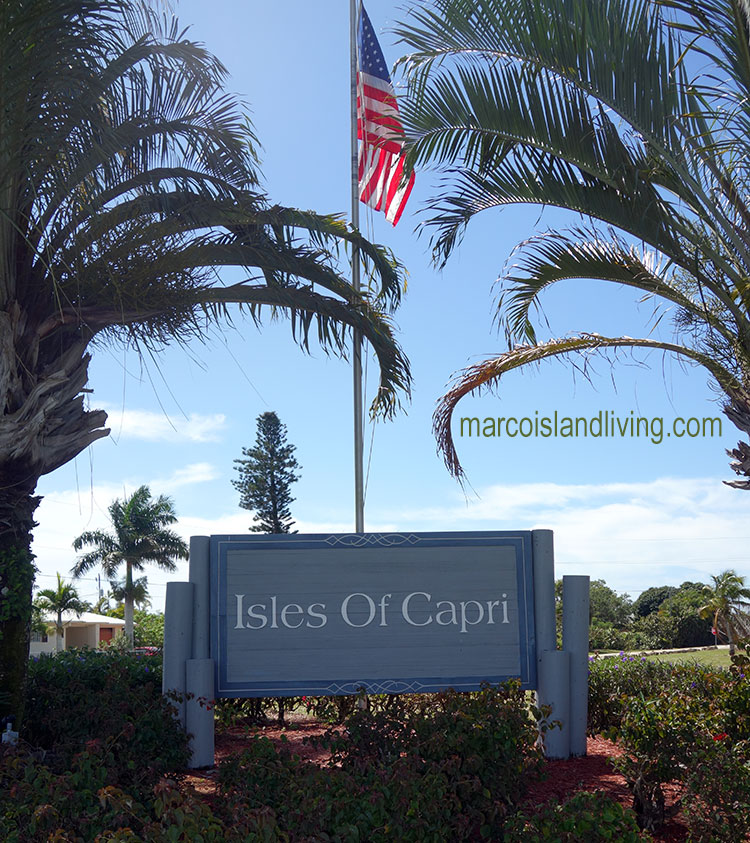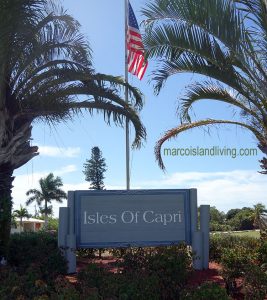 Contact Us | Marco Island Living Store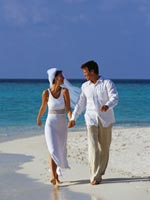 Marco Island Weddings




Fun | Dining | Eco Tours | Fishing

Real Estate | Rentals

Resorts | Pet Friendly