Keeywaydin Island
Gulf Coast Florida  Adventure Vacations Naples – Marco Island
An amazing place for boating, beaching, swimming, nature watching and shelling is called Keewaydin Island. Keewaydin is a barrier island accessible only by boat. Keewaydin is 85% privately owned but the south end of the island is primarily public land where boaters congregate to enjoy the surf, sand, and scenery. Keewaydin Island is monitored for loggerhead turtle activity by The Conservancy of Southwest Florida. The islands shoreline is measured to document shoreline changes.
History of Keewaydin Island, FL
Keewaydin Island for originally known as Kee Island. The land became known as Keewaydin Island when the property was part of Keewaydin Camps Ltd. Corporation. Keewaydin (KEE-WAY-DiN) is an Algonquin Indian word that means "Northwest Wind – a Bearer of Good Fortune and Fair Weather".
There are presently about 15 private homes on Keewaydin. This barrier island is unique in that there are no roads, or bridges leading to the island. Conservationists and environmentalists will appreciate this Florida beach which will remain this way, hopefully forever.
Getting to Keewaydin Island
If you are planing a visit you will find it quite easy to reach Keewaydin. There are several local Tour Companies that will take you out for a visit. Local marinas also rent small boats and can guide you to Keewaydin. The boat ride from Marco Island or Capri is less than an hour, slightly longer from Naples.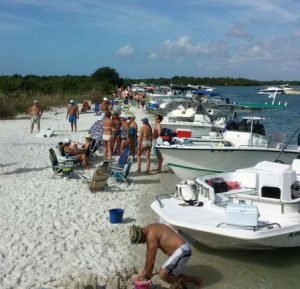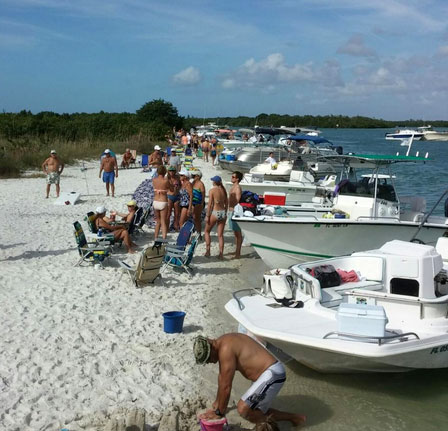 What to Bring
While some "floating restaurants" are making the visit to supply cold drinks and food it is still suggested to bring along some supplies, fresh water or other beverages and food. The island is somewhat remote so a first-aid kit is always a good idea.  We also suggest bringing along a camera, rain gear, sun block, insect repellent, a hat, and sunglasses.  A well-charged mobile phone and a GPS device can also come in handy. Keewaydin is a very special place to deserves your special consideration. Please leave only your footsteps behind.  Please share your Keewaydin Island comments, updates or photos. For advertising information, contact us.



Go Cats On The Water - Port Of The Islands, Naples, FL | 239-748-4099
Marco and Naples Most Exciting Boat Tour. Explore the backwater and mangroves for an unforgettable adventure in Southwest Florida. Everglades Backwater Sightseeing Eco-Tours in our safe, and easy to drive boats. Choose a 75 minute or a 3 hour tour. Our custom Go-Cat boats are fun for all ages and can easily be operated by both younger adults and seniors.
GoCatsOnTheWater.com - Naples, FL
---


Avi's Water Sports Jet Ski Adventure Tours, Caxambas Park, 909 Collier Ct., Marco Island, FL 34145 | 239-777-9873
Avi's is a family-owned business that offers some of the most exciting dolphin jet ski tours and jet ski rental adventures on Marco Island. You are invited to take an exciting journey with Avi "The Dolphin Whisperer" and take home a complimentary flash drive of photos from your adventure. Bring the family and make lasting memories. Contact us to book your dolphin Jet Ski tour.
Avi's Water Sports & Jet Ski Adventure Tours - Marco Island, FL
---


Naples Bicycle Tours, Naples, FL 34113 | 239-580-7960
Naples Bicycle Tours provides a unique opportunity for visitors and residents to experience Marco Island, the Natural Florida Everglades, and Historic Old Naples up close and personal, on a bicycle. All bike tours include everything needed for an amazing bicycling adventure: custom-fit cycle, helmet, drinks, snacks, and a certified FL naturalist guide.
Naples Bicycle Tours - Naples, FL
---


Marco Island Princess / Sunshine Tours, Rose Marina, 951 Bald Eagle Dr., Marco Island FL 34145 | 239-642-5415
The Marco Island Princess is a 90' luxury yacht offering daily Sightseeing, Lunch and Sunset Dinner Cruises. All of our delicious meals are prepared fresh on board for your enjoyment. Our professional and friendly crew will attend to your every need. Two full service cash bars serving up all of your favorite drinks! Also available for Weddings and Private Charters. Marco Island's most unique dining experience!
Visit The Marco Island Princess - Marco Island, FL
---


Sunshine Tours and Fishing Charters, Rose Marina, 951 Bald Eagle Dr., Marco Island, FL | 239-642-5415
Sunshine Tours. Fish the 10,000 islands, the best in Offshore, Back Water, Off Shore, and Near Coastal Fishing Charters. We know where the fish are. Also offering Marco Island Shelling Trips, and Sightseeing aboard one of our four fishing boats. Since 1984, Sunshine Tours has provided unsurpassed fishing charters, and on-the-water experiences for locals and visitors alike. Shared and private charters available. Contact us to book your Marco Island fishing charter.
Sunshine Tours & Charters - Marco Island, FL
---
Include Me shortcode: file not found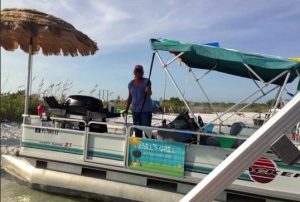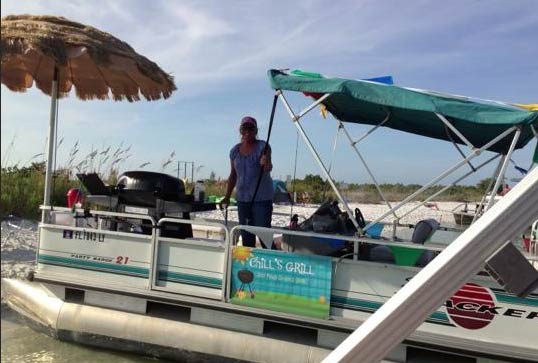 Contact Us | Marco Island Living Store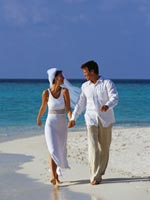 Marco Island Weddings




Fun | Dining | Eco Tours | Fishing

Real Estate | Rentals

Resorts | Pet Friendly