Remembering a Famous Marco Island Cruise Ship
Rosie O'Shea – A Vessel Designed by Bill Rose was a Marco Island Tour Boat
How long have you been coming to Marco Island? If you remember the famous side paddle stern-wheeler called the "Rosie O'Shea" then it's been quite a long time. The Rosie O'Shea has taken thousands of Marco Island visitors on sunset dinner cruises from 1986 and to 1998. Ask us about the Rosie O'Shea or Marco Island activities, or share reviews. To feature your FL business, contact us.
Marco Island Memories: The Rosie O'Shea Dinner Cruise Boat
Rosie O'Shea – A Classic Riverboat Style Cruise Ship
This classic "Huck Finn" styled riverboat spent its recent history in Erie, PA. The vessel was renamed the "Victorian Princess" and performs lake excursions on Lake Irie. Getting this metal hulled boat out of the salty Gulf waters was a primary reason for sending this impressive vessel north.
The Rosie O'Shea was designed by the late Bill Rose of Marco Island. The Rosie O'Shea was built in La Crosse, Wisconsin and her maiden journey was down the Mississippi River to beautiful Marco Island. At last notice, this stately vessel is undergoing yet another renovation and hopes to be back in service on Lake Erie. Lunch, Dinner and Marco Island Sunset Cruises are now offered by the Marco Island Princess and are a wonderful way to experience the famous Gulf of Mexico sunsets.


Avi's Water Sports Jet Ski Adventure Tours, Caxambas Park, 909 Collier Ct., Marco Island, FL 34145 | 239-777-9873
Avi's is a family-owned business that offers some of the most exciting dolphin jet ski tours and jet ski rental adventures on Marco Island. You are invited to take an exciting journey with Avi "The Dolphin Whisperer" and take home a complimentary flash drive of photos from your adventure. Bring the family and make lasting memories. Contact us to book your dolphin Jet Ski tour.
Avi's Water Sports & Jet Ski Adventure Tours - Marco Island, FL
---


Island Bike Shops (2 Locations) 1095 Bald Eagle Dr., Marco Island, FL 34145 | 239-394-8400 & 4342 Thomasson Dr., Naples, FL 34112 | 239-732-8400
At Island Bike Shops we make your visit fun. Reserve your rental online. Check our selection of bicycle rentals, electric bikes, motor scooters, trailers, and more. Naples Bicycle Tours provides a unique opportunity for residents and visitors to experience the diversity of Southwest Florida. Our large or small group bicycle tours can accommodate all cycling levels as we personally escort you through Naples, Historic Old Naples, Marco Island, or the Natural Everglades.
Visit Island Bike Shops - Marco Island & Naples
---


Sunshine Tours and Fishing Charters, Rose Marina, 951 Bald Eagle Dr., Marco Island, FL | 239-642-5415
Sunshine Tours. Fish the 10,000 islands, the best in Off Shore, Back Water, and Near Coastal Fishing Charters. We know where the fish are. Also offering Marco Island Shelling Trips, and Sightseeing aboard one of our four fishing boats. Since 1984, Sunshine Tours has provided unsurpassed fishing charters, and on-the-water experiences for locals and visitors alike. Shared and private charters available. Contact us to book your Marco Island fishing charter.
Sunshine Tours & Charters - Marco Island, FL
---


Marco Island Princess / Sunshine Tours, Rose Marina, 951 Bald Eagle Dr., Marco Island FL 34145 | 239-642-5415
The Marco Island Princess is a 90' luxury yacht offering daily Sightseeing, Lunch and Sunset Dinner Cruises. All of our delicious meals are prepared fresh on board for your enjoyment. Our professional and friendly crew will attend to your every need. Two full service cash bars serving up all of your favorite drinks! Also available for Weddings and Private Charters. Marco Island's most unique dining experience!
Visit The Marco Island Princess - Marco Island, FL
---


Naples Bicycle Tours, Naples, FL 34113 | 239-580-7960
Naples Bicycle Tours provides a unique opportunity for visitors and residents to experience Marco Island, the Natural Florida Everglades, and Historic Old Naples up close and personal, on a bicycle. All bike tours include everything needed for an amazing bicycling adventure: custom-fit cycle, helmet, drinks, snacks, and a certified FL naturalist guide.
Naples Bicycle Tours - Naples, FL
---


Go Cats On The Water - Port Of The Islands, Naples, FL | 239-748-4099
Marco and Naples Most Exciting Boat Tour. Explore the backwater and mangroves for an unforgettable adventure in Southwest Florida. Everglades Backwater Sightseeing Eco-Tours in our safe, and easy to drive boats. Choose a 75 minute or a 3 hour tour. Our custom Go-Cat boats are fun for all ages and can easily be operated by both younger adults and seniors.
GoCatsOnTheWater.com - Naples, FL
---
Include Me shortcode: file not found


The Boat House Waterfront Motel - 1180 Edington Place Marco Island, Florida 34145 | 239-642-2400
Welcome to the Boathouse Motel, Gazebo House and Oceanview Condo - Marco Island's best kept secret and you hideaway in southwest Florida. The Boathouse is committed to preserving the charm of "Olde Marco". Enjoy island fun and feel right at home watching the dolphin, casting a line or just relaxing and enjoying the view. Stay a day, a week or a month. Some pet friendly rooms are available. Check our website for details, rates and specials.
Visit The Boat House Motel - Marco Island, FL
---


Hilton Marco Island Beach Resort | 560 S Collier Blvd, Marco Island, FL 34145
Save on your Marco Island stay by visiting the official Hilton Marco Island, use Hilton rewards program and explore the latest offerings, special rates and amenities at this resort. Located directly on the beach, minutes from attractions, watersports, Marco Island - Naples activities and world-class golf.
Visit Marco Island Hilton
---
Contact Us | Marco Island Living Store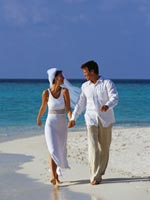 Marco Island Weddings




Fun | Dining | Eco Tours | Fishing

Real Estate | Rentals

Resorts | Pet Friendly