WINK TV
Southwest Florida CBS Network Television Broadcasters
WINK TV is the oldest TV station in southwest Florida. The channel is usually the most viewed. This locally owned TV station is a CBS affiliate. Ask us about WINK TV, Naples – Marco Island Media or share media reviews. To feature your business, contact us.
WINK TV CBS Marco Island – Naples SW FL Media


On March 18, 1954, WINK-TV signed-on as the first television station in Southwest Florida and has been proudly owned by the McBride Family since its first broadcast. Over the years, WINK-TV has been respected for its quality people and programming, its local news operation and the level of service to its viewers, advertisers and the community at large.
The employees of WINK-TV take great pride in being the most respected, recognized and watched television station in Southwest Florida.
WINK-TV CBS
Fort Myers Broadcasting
2824 Palm Beach Blvd.
Fort Myers FL 33916-1590
239-344-5000
WINK TV NEWS HEADLINES

Official WINK TV WEBSITE – http://www.winknews.com
Contact Us | Marco Island Living Store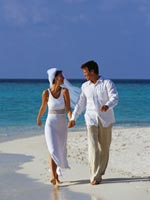 Marco Island Weddings




Fun | Dining | Eco Tours | Fishing

Real Estate | Rentals

Resorts | Pet Friendly