Collier County Museum – Marco Island FL
Marco Island SW Florida Living History Museum
Marco Island's newest museum is the Collier County Museum located across from Mackle Park. The museum features information and rotating displays about the distant and recent history of Life on Marco Island. This land was once home of the Calusa Indians builders of shell mounds. Historic shell mounds still exist in the area. The Calusa lived primarily off the sea and did no agricultural gardening. Marco Island is where Mr. Cushing found the famous Key Marco Cat – an influential North American archaeology discovery. Cushing unearthed the cat in the area of what is now Old Marco, on the north end of the island. The Key Marco Cat is presently held at the Smithsonian Institute in Washington, DC. The Key Marco Cat is thought to have been made by the Calusa Indians. The Collier County Marco Island Museum brings a Calusa village to life with displays, artifacts, photographs  and paintings. Ask us about the Collier County Museum or or share reviews. To feature your FL business, contact us.
The Collier County Museum opened in 2011.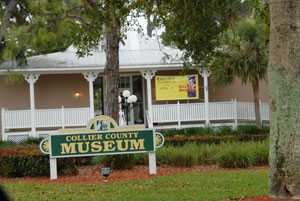 Marco Island Historical Museum
180 South Heathwood Dr
Marco Island, Fl 34145
Ph: 239-642-1440
Tuesday-Friday 9 a.m to 4 p.m.
Contact us to feature your Florida attraction or other business online in Marco Island Living.
Museum at Olde Marco
Palm Street
Marco Island, FL 34145
Self-guided tours
Museum at the Board of Realtors
Bald Eagle Dr just north of San Marco Rd intersection
Marco Island, FL 34145
Get a glimpse into Marco Island's past
Collier County Museum Naples
US 41 and Airport Road
Naples, FL
Ph: 239-774-8476
Exhibits about south west Florida from the Calusa Indians, early Naples  to present day. 25 minutes from Marco Island.

Naples Museums of Art
5833 Pelican Bay Blvd.
Naples, FL 34108
Ph: 239-597-1900
Teddy Bear Museum
2511 Pine Ridge Road
Naples, FL
Ph: 239-598-2711
This museum has about 3,000 bears on display and is run by a non-profit organization. 40 minutes from Marco Island.
Contact Us | Marco Island Living Store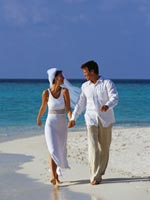 Marco Island Weddings




Fun | Dining | Eco Tours | Fishing

Real Estate | Rentals

Resorts | Pet Friendly