Florida Nature Walks
Naples Marco Island SWFL Collier County Nature Tours – FL Natural Attractions
Get outside and enjoy. Take a Florida Nature Walk right here in Collier County. There's an abundance of hiking paths and nature walks that provide an opportunity to witness Florida wildlife, history, and nature. The Naples – Marco Island area is surrounded by a richness of unique natural worlds to explore and enjoy. We found several Florida Nature Walks all within a relatively short drive off the Island. Get to know the "real" Florida in Collier County. Visit the websites below for Florida Nature Tour information and prices. Thank you for mentioning "I found you online in Marco Island Living".  Ask us about South Florida Nature Walks or feature your business, contact us.
Everglades Nature Walks: SW Florida Vacations


Go Cats On The Water - Port Of The Islands, Naples, FL | 239-748-4099
Marco and Naples Most Exciting Boat Tour. Explore the backwater and mangroves for an unforgettable adventure in Southwest Florida. Everglades Backwater Sightseeing Eco-Tours in our safe, and easy to drive boats. Choose a 75 minute or a 3 hour tour. Our custom Go-Cat boats are fun for all ages and can easily be operated by both younger adults and seniors.
GoCatsOnTheWater.com - Naples, FL
---


Avi's Water Sports Jet Ski Adventure Tours, Caxambas Park, 909 Collier Ct., Marco Island, FL 34145 | 239-777-9873
Avi's is a family-owned business that offers some of the most exciting dolphin jet ski tours and jet ski rental adventures on Marco Island. You are invited to take an exciting journey with Avi "The Dolphin Whisperer" and take home a complimentary flash drive of photos from your adventure. Bring the family and make lasting memories. Contact us to book your dolphin Jet Ski tour.
Avi's Water Sports & Jet Ski Adventure Tours - Marco Island, FL
---


Naples Bicycle Tours, Naples, FL 34113 | 239-580-7960
Naples Bicycle Tours provides a unique opportunity for visitors and residents to experience Marco Island, the Natural Florida Everglades, and Historic Old Naples up close and personal, on a bicycle. All bike tours include everything needed for an amazing bicycling adventure: custom-fit cycle, helmet, drinks, snacks, and a certified FL naturalist guide.
Naples Bicycle Tours - Naples, FL
---


Marco Island Princess / Sunshine Tours, Rose Marina, 951 Bald Eagle Dr., Marco Island FL 34145 | 239-642-5415
The Marco Island Princess is a 90' luxury yacht offering daily Sightseeing, Lunch and Sunset Dinner Cruises. All of our delicious meals are prepared fresh on board for your enjoyment. Our professional and friendly crew will attend to your every need. Two full service cash bars serving up all of your favorite drinks! Also available for Weddings and Private Charters. Marco Island's most unique dining experience!
Visit The Marco Island Princess - Marco Island, FL
---


Sunshine Tours and Fishing Charters, Rose Marina, 951 Bald Eagle Dr., Marco Island, FL | 239-642-5415
Sunshine Tours. Fish the 10,000 islands, the best in Offshore, Back Water, Off Shore, and Near Coastal Fishing Charters. We know where the fish are. Also offering Marco Island Shelling Trips, and Sightseeing aboard one of our four fishing boats. Since 1984, Sunshine Tours has provided unsurpassed fishing charters, and on-the-water experiences for locals and visitors alike. Shared and private charters available. Contact us to book your Marco Island fishing charter.
Sunshine Tours & Charters - Marco Island, FL
---


The Boat House Waterfront Motel - 1180 Edington Place Marco Island, Florida 34145 | 239-642-2400
Welcome to the Boathouse Motel, Gazebo House and Oceanview Condo - Marco Island's best kept secret and you hideaway in southwest Florida. The Boathouse is committed to preserving the charm of "Olde Marco". Enjoy island fun and feel right at home watching the dolphin, casting a line or just relaxing and enjoying the view. Stay a day, a week or a month. Some pet friendly rooms are available. Check our website for details, rates and specials.
Visit The Boat House Motel - Marco Island, FL
---


Hilton Marco Island Beach Resort | 560 S Collier Blvd, Marco Island, FL 34145
Save on your Marco Island stay by visiting the official Hilton Marco Island, use Hilton rewards program and explore the latest offerings, special rates and amenities at this resort. Located directly on the beach, minutes from attractions, watersports, Marco Island - Naples activities and world-class golf.
Visit Marco Island Hilton
---
Follow the links below for nature walks in Collier County, the South Florida Everglades, and Seminole State Forest.
Exploring Collier County, FL: A Nature Lover's Guide to Walks, Trails, and Outdoor Recreation Areas
Collier County, Florida, is a hidden gem for nature enthusiasts seeking breathtaking landscapes, diverse ecosystems, and exciting outdoor adventures. Nestled in the southwestern part of the state, Collier County offers a plethora of nature walks, trails, and outdoor recreation areas that cater to hikers of all skill levels. Let's explore some of the top spots in Collier County where you can immerse yourself in the beauty of nature, get some exercise, and rejuvenate your spirit.
Delnor-Wiggins Pass State Park:
Located on a barrier island, Delnor-Wiggins Pass State Park boasts pristine beaches, scenic dunes, and nature trails that meander through coastal hammocks and mangrove swamps. Hiking enthusiasts can enjoy the one-mile nature trail, which provides an up-close look at the diverse flora and fauna of the area. The park also offers opportunities for swimming, fishing, bird-watching, and picnicking.
Corkscrew Swamp Sanctuary:
Home to the largest old-growth bald cypress forest in North America, the Corkscrew Swamp Sanctuary is a must-visit destination for nature lovers and birdwatchers. The sanctuary features a 2.25-mile boardwalk trail that winds through the heart of the swamp, offering a chance to observe a rich variety of wildlife, including alligators, otters, wading birds, and elusive painted buntings. Visitors can also explore the Blair Audubon Center and enjoy educational programs and exhibits.
Briggs Nature Center:
Situated within the Rookery Bay National Estuarine Research Reserve, the Briggs Nature Center is an idyllic destination for those seeking tranquility and natural beauty. The center offers interpretive nature trails, including the 1.5-mile Shell Island Road Trail, where visitors can admire mangrove forests, coastal hammocks, and diverse bird species. Along the way, informative signage provides insights into the area's unique ecosystems and wildlife.
CREW Land & Water Trust:
The Corkscrew Regional Ecosystem Watershed (CREW) Land & Water Trust is a vast conservation area spanning over 60,000 acres. It features a network of trails that wind through pine flatwoods, marshes, and oak hammocks. With over 20 miles of interconnected trails, hikers can choose from various routes suited to their preferences and fitness levels. The CREW Bird Rookery Swamp Trail, in particular, offers a fantastic opportunity for birdwatching and observing native wildlife.
Everglades National Park:
While not within Collier County borders, the iconic Everglades National Park is a short drive away and a must-visit for nature enthusiasts. This vast wetland ecosystem is teeming with unique flora and fauna, including alligators, manatees, and a wide array of bird species. Numerous hiking trails, such as the Anhinga Trail and Gumbo Limbo Trail, allow visitors to explore the park's diverse habitats and learn about the importance of wetland preservation.
Collier County, Florida, offers an abundance of nature walks, trails, and outdoor recreation areas that cater to both casual strollers and avid hikers. Whether you're seeking pristine beaches, scenic swamps, or diverse wildlife, Collier County has it all. From the coastal beauty of Delnor-Wiggins Pass State Park to the enchanting Corkscrew Swamp Sanctuary and the vast wilderness of the CREW Land & Water Trust, each destination offers a unique experience for nature enthusiasts. So lace up your hiking boots, pack your camera, and embark on an unforgettable journey through the natural wonders of Collier County.
SHOP SALE ITEMS at FREE WORLD MALL

| Photo | Title | Price | Buy |
| --- | --- | --- | --- |
| | Merrell Women's Moab 2 Vent Falcon Hiking Shoe 8.5 M US | $69.99 | Sale Item |
| | Merrell Men's Moab 3 Mid Waterproof Hiking Boot, Earth, 9 | $84.20 | Sale Item |
| | Merrell Men Yokota 2 Hiking Shoe, Bracken, 11 US | $59.99 | Sale Item |
| | Merrell Women's Moab 3 Hiking Shoe, Falcon, 8.5 | $57.74 | Sale Item |
| | Venture Pal 40L Lightweight Packable Travel Hiking Backpack Daypack | $28.99 | Sale Item |
| | Columbia Women's Newton Ridge Plus Waterproof Amped, Elk/Mountain Red, 8.5 | $79.99 | Sale Item |
| | Garmin 010-02256-00 eTrex 22x, Rugged Handheld GPS Navigator, Black/Navy | $177.20 | Sale Item |
| | Garmin 010-02258-10 GPSMAP 64sx, Handheld GPS with Altimeter and Compass, Preloaded With TopoActive Maps, Black/Tan | $329.00 | Sale Item |
| | Garmin eTrex 32x, Rugged Handheld GPS Navigator | $247.86 | Sale Item |
| | Garmin GPSMAP 66i, GPS Handheld and Satellite Communicator, Featuring TopoActive mapping and inReach Technology | $506.22 | Sale Item |
| | Garmin 010-02602-00 inReach Mini 2, Lightweight and Compact Satellite Communicator, Hiking Handheld, Orange | $399.99 | Sale Item |
| | Garmin Montana 700 Rugged GPS Touchscreen Navigator with Included Wearable4U Ultimate E-Bank Bundle | $604.99 | Sale Item |
| | SABRE Frontiersman 9.2 oz. Bear Spray, Maximum Strength 2.0% Major Capsaicinoids, Powerful 35 ft. Range Deterrent, Outdoor Camping & Hiking Protection, Quick Draw Holster & Multipack Options | $44.99 | Sale Item |
| | Columbia Men's Silver Ridge Convertible Pant, Breathable, UPF 50 Sun Protection, Tusk, 34x32 | $64.99 | Sale Item |
| | WENRONSTA Men's Hiking Work Cargo Pants Quick-Dry Lightweight Waterproof 6 Pockets Outdoor Mountain Fishing Camping Pants Light Khaki M | $38.99 | Sale Item |
| | Columbia Unisex Bora Bora Booney Fishing Hat, Fossil, One Size | $25.13 | Sale Item |
| | Bushnell H2O 12x25mm Binoculars, Waterproof and Fogproof Binoculars for Boating, Hiking, and Camping | $55.49 | Sale Item |
| | 20X25 Compact Binoculars for Adults and Kids,Large Eyepiece Waterproof Binocular,Easy Focus Small Binoculars for Bird Watching,Hiking and Concert | $30.98 | Sale Item |
| | BARSKA AB12974 Crush Binoculars for Hunting, Hiking, Events, Sports, etc, 10x42mm, Pistachio Green | $60.71 | Sale Item |
| | Bushnell H2O Waterproof/Fogproof Compact Roof Prism Binocular, 12x 25mm , Black | $79.99 | Sale Item |
| | Nikon Trailblazer 8x25 ATB Waterproof Black Binoculars | $66.95 | Sale Item |
Contact Us | Marco Island Living Store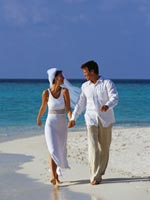 Marco Island Weddings




Fun | Dining | Eco Tours | Fishing

Real Estate | Rentals

Resorts | Pet Friendly