Marco Island FL Photo Slide Shows
Calusa Indian Historic Florida Photographs – Everglades Nature Photography
The Gulf Coast Florida region of Marco Island is one of the most photographed and filmed in the nation, and it's easy to see why. With stunning wildlife, pristine beaches, and breathtaking views, Marco Island is a little chunk of paradise, chock full of photographic opportunities. Marco Island Living.com invites you to share your photographs on Facebook . Share your Marco Island – Naples FL reviews or ask us about visiting Marco Island Florida. To feature your business, contact us.
Marco Island Living – FL Photo Slide Shows
Thank you for visiting Marco Island FloridaMarco Island Florida – Browse our photo tours and slideshows below

Contact Us | Marco Island Living Store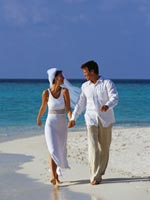 Marco Island Weddings




Camera Sale

Haptic feedback - Feel physically responsive feedback to your in-game actions with dual actuators which replace traditional rumble motors. In your hands, these dynamic vibrations can simulate the feeling of everything from environments to the recoil of different weapons.
Adaptive triggers - Experience varying levels of force and tension as you interact with your in-game gear and environments. From pulling back an increasingly tight bowstring to hitting the brakes on a speeding car, feel physically connected to your on-screen actions.
Built-in microphone and headset jack - Chat with friends online using the built-in microphone or by connecting a headset to the 3.5mm jack. Easily switch voice capture on and off at a moment's notice with the dedicated mute button. Internet and account for PlayStation Network required.
DualSense Controller PS5 and PC compatible. Not compatible with PS4.
PS Remote Play requires Remote Play App connected to Wi-Fi, PS4 or PS5 console with the latest system software and compatible game. A PS4 or PS5 console with a wired connection via a LAN cable is recommended. Version 4.0 of the Remote Play App on iOS and iPadOS or version 4.1 on macOS is required for games to be playable with the controller over Bluetooth.
Devices with macOS 11.3, iOS 14.5, iPadOS 14.5 or tvOS 14.5 or later supported.
Cable not included. To connect or charge the controller use the USB cable supplied with the PS5 console. Controllers sold separately.
【2.0 Hours Fastest Charge & Comprehensive Protection】Due to the ports of craddle are made of copper connector, this Playstaiton 5 charging station is safe and fast to charge, combine the custom 5V/3A AC adapter with this PS5 controller charger and they can provide a maximum charge. Charging up 2 wireless controller ps5 in just 2 hours, quickly, safely for optimized charging.
【Compatible with DualSense Controllers】This PS5 controller charger station is specially designed to connect with designated AC Power Adapter (5V/3A), and charge double PS5 controllers at the same time. It's a must have PS5 accessories for PS5 controller. Will keep you in games longer with Playstation 5 console, This PS5 charging kit is the best replacement for OEM Official PS5 Dualsense wireless controller charging station.
【Portable Stand & Storage Organizer for PS 5 Controllers】Say goodbye to ps5 charging cable, ps5 controller holder stand, tidy and sleek docking station compatible with ps5 dualsense, charge and storage two controllers simultaneously. Meanwhile, color matching the Playstation 5 disc and digital consoles, it has an on/off switch on back near USB-C input. This saves power while not in use for daily gaming and allow you to turn it on and off.
【Effortless Charging】Simply place two PS5 Controllers onto the charger dock and the PS5 remotes start to be charged. A bright LED indicator will show the charging status. Charging Lights on the front unlike the official version, it will be indicated with red & blue lights to show if they are charging or fully charged. The unique LED strap on the screen will blink while in charging status. Also, the blue accent lighting on both sides combine to make a nice look with the PS5 controllers.
【What You Get】The PS5 Controller Charger Station includes an AC Power Adapter, Welcome Guide, our worry-free 3-year warranty, and friendly customer service. Go ahead! Your PS5 preorder games will arrive soon.(Please tear the Offering anti-scratch film on front screen)
Immersive Gaming Experience: Perfect for PlayStation 5, PS4 and PC gaming titles, the Driving Force simulates the feeling of driving a real car with precision steering and pressure-sensitive pedals
Premium Control: The Driving Force feedback racing wheel provides a detailed simulation of driving a real car, with helical gearing delivering smooth, quiet steering and a hand-stitched leather cover
Customizable Pedals: These pressure-sensitive nonlinear brake pedals provide a responsive, accurate braking feel on a sturdy base - with adjustable pedal faces for finer control
900-Degree Rotation: Lock-to-lock rotation of the Driving Force means you can turn the wheel around two and a half times, hand over hand on wide turns - just like a real F1 race car
Up Your Game: Take your racing simulation to the next level with Driving Force accessories like the Driving Force Shifter or desk and rig mounts
The plastic parts in G29 Driving Force include 52% certified post consumer recycled plastic*.Certified carbon neutral.
Total Wheel Control: Control wheel sensitivity, force feedback levels, and button customization via powerful G HUB Gaming Software for PC. Download at logitechG /downloads
Wheel: Length: 10.24 in (260 mm) Height: 10.63 in (270 mm) Width: 10.94 in (278 mm) Weight without cables: 4.96 lb (2.25 Kg) Pedals: Length: 16.87 in (428.5 mm) Height: 6.57 in (167 mm) Width: 12.24 in (311 mm) Weight without cables: 6.83 (3.1 Kg)
Canon Cameras
50 millimeter focal length and maximum aperture of f/1.8
Great for portraits, action, and nighttime photography; Angle of view (horizontal, vertical, diagonal): 40º, 27º,46º
Minimum focusing distance of 1.15 feet (0.35 meter) and a maximum magnification of 0.21x
Stepping motor (STM) delivers near silent, continuous move Servo AF for movies and smooth AF for stills
80 millimetre effective focal length on APS C cameras, 50 millimetre on full frame cameras. Lens construction: 6 elements in 5 groups
24.1 Megapixel CMOS (APS-C) sensor with is 100–6400 (H: 12800)
Built-in Wi-Fi and NFC technology
9-Point AF system and AI Servo AF
Optical Viewfinder with approx 95% viewing coverage
Use the EOS Utility Webcam Beta Software (Mac and Windows) to turn your compatible Canon camera into a high-quality webcam. Compatible Lenses- Canon EF Lenses (including EF-S lenses, excluding EF-M lenses)
【4K Vlogging Camera with Flip Screen】: This digital camera captures 48MP images and records 4K video , which can be used to make videos with 4K resolution at 30fps. And this vlogging camera for Youtube has a 180-degree rotatable 3" touchscreen so you can see what's being recorded or framing pictures while you're blogging. You can take photos and record videos from any angle, making self-blogging easier.
【Autofoucs 4K Digital Cameras for Photography】:This digital camera has an autofocus function. In photo mode, lightly press the capture button to keep the camera steady. The camera will automatically focus at this point. When you see the focus frame on the screen from yellow to green, the focus is complete, then press the capture button firmly to take the current photo. The digital camera supports 16X digital zoom, which is enough to meet your photography needs.
【4K Point and Shoot Camera】: With this 4K point and shoot camera, you can take pictures or videos very quickly after switching it on. Even beginners and amateurs can take stunning photos of people, landscapes, selfies, and more! Compact but powerful, this small digital camera is perfect for pocketing when you want to travel light without carrying a ton of lenses.
【Webcam for Live Streaming & HDMI output】: This 4K digital camera can be used as a webcam, please plug in the USB cable and switch the camera to "webcam" mode, perfect for live streaming, blogging, vlogging, online teaching and more. You can also connect a TV or projector/camcorder via an HDMI cable. Not only supports an external microphone with a 3.5mm jack for clear recording, but also supports an external 1/4 standard size tripod. The equipped hot shoe can also connect an external fill light.
【Multifunctional 4K Digital Camera】: Our video cameras also support time-lapse, looping video and slow-motion video functions. Video Pause lets you pause your recording and resume it when you're ready, helping save time editing your video. We also provide you with a 32G SD card, a spare battery and a charging stand to help you shoot without worrying about power. If you have any problem with this rechargeable camera, please feel free to contact us and we will reply you within 24 hours.
Nikon Cameras
24.1 Megapixel CMOS (APS-C) sensor with is 100–6400 (H: 12800)
Built-in Wi-Fi and NFC technology
9-Point AF system and AI Servo AF
Optical Viewfinder with approx 95% viewing coverage
Use the EOS Utility Webcam Beta Software (Mac and Windows) to turn your compatible Canon camera into a high-quality webcam. Compatible Lenses- Canon EF Lenses (including EF-S lenses, excluding EF-M lenses)
Improved Dual Pixel CMOS AF and eye detection AF 24.1 Megapixel CMOS (APS-C) sensor with is 100–6400 (H: 12800)
Built-in Wi-Fi and NFC technology working temperature range: 32-104°F/0-40°C
9-Point AF system and AI Servo AF
Optical Viewfinder with approx 95% viewing coverage
Use the EOS Utility Webcam Beta Software (Mac and Windows) to turn your compatible Canon camera into a high-quality webcam
Video capture resolution: FHD 1080p
4K video and 4K photo: Panasonic's exclusive 4K photo technology uses 30 frames per second in high resolution 4K ultra HD video to extract them as photos; You'll never miss that moment again
Leica DC Vario Elmarit lens: 24x zoom (25 600 millimeter with Full zoom range F2; 8 aperture for enhanced low light shooting meeting the stringent quality standards established by Leica
High image Quality: The 12.1 Megapixel high sensitivity MOS sensor with the venus engine excels in diffraction compensation, yielding images that are crisp and Free from artifacts associated with small aperture settings
Rugged Camera Design: Splash Proof/dustproof rugged camera design with tight seals on every Joint, dial and button, so it stands up to harsh weather conditions and challenging
5 Axis Hybrid Optical Image Stabilizer Plus: Reduces blur from 1 handed video shooting by compensating for 5 types of movement; Level shot function detects horizon line and maintains it, even if the camera is tilted
Photographers Accessories
Fun | Dining | Eco Tours | Fishing

Real Estate | Rentals

Resorts | Pet Friendly