DaVinci's Ristorante
Marco Island Naples SW Florida Italian Restaurant
DaVinci's Ristorante is regarded by many as one of the best Italian Restaurants anywhere. This Marco Island favorite features southern Italian entrees. Pasta dishes, seafood, poultry, steak, and pork. Homemade pasta, sauces, and delicious desserts.
The restaurant also features a happy hour at the bar and oven-baked pizza. The Carvelli family hails from southern Italy and has created a bit of their homeland here on Marco Island.
Please mention that Marco Island Living suggested you visit this very special Florida restaurant.


DaVinci's Ristorante, Marco Walk Plaza, 599 S. Collier Blvd., Marco Island, FL 34145 | 239-389-1888
A heart-warming, family ambiance offers you the best authentic Italian Cuisine. Each guest will feel at home while enjoying signature dishes and carefully selected wines. A private room is available for your special event. We offer one of the best Happy Hours in southwest Florida 4:30 pm - 6:00 pm daily. Classically Distinctive... Naturally Italian!
DaVinci's Ristorante - Marco Island, FL
---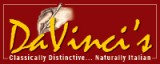 DaVinci's Ristorante, 599 S. Collier Blvd. #215,
Marco Island, FL 34145 Ph: 239-389-1888
Website: www.ristorantedavinci.com
Cuisine: Italian
Dining Options: Dinner, Outdoor Seating Available
Marco Island Restaurant Reviews | Marco Island Restaurants
Contact Us | Marco Island Living Store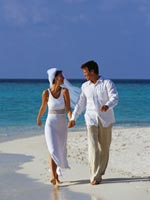 Marco Island Weddings




Fun | Dining | Eco Tours | Fishing

Real Estate | Rentals

Resorts | Pet Friendly