Florida Scuba Diving
Marco Island Scuba Diving & Snorkeling – Underwater Photography Tips
Marco Island is a great place to learn to scuba dive and a great place to snorkel. There are local dive spots that tick all the boxes when it comes to outstanding wildlife, nice clear water, and gentle, easy conditions.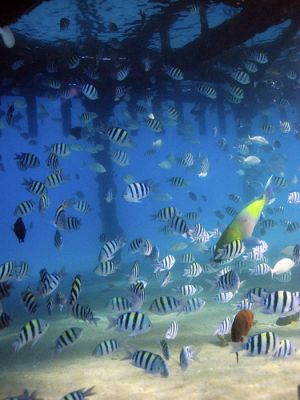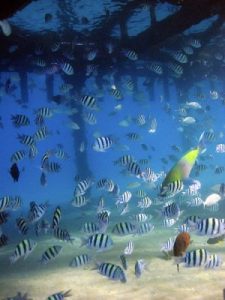 Share your Marco Island – Naples FL scuba diving reviews or ask us about visiting Marco Island Florida. To feature your business, contact us.
Marco Island – Naples SW FL Scuba Diving


Go Cats On The Water - Port Of The Islands, Naples, FL | 239-748-4099
Marco and Naples Most Exciting Boat Tour. Explore the backwater and mangroves for an unforgettable adventure in Southwest Florida. Everglades Backwater Sightseeing Eco-Tours in our safe, and easy to drive boats. Choose a 75 minute or a 3 hour tour. Our custom Go-Cat boats are fun for all ages and can easily be operated by both younger adults and seniors.
GoCatsOnTheWater.com - Naples, FL
---


Avi's Water Sports Jet Ski Adventure Tours, Caxambas Park, 909 Collier Ct., Marco Island, FL 34145 | 239-777-9873
Avi's is a family-owned business that offers some of the most exciting dolphin jet ski tours and jet ski rental adventures on Marco Island. You are invited to take an exciting journey with Avi "The Dolphin Whisperer" and take home a complimentary flash drive of photos from your adventure. Bring the family and make lasting memories. Contact us to book your dolphin Jet Ski tour.
Avi's Water Sports & Jet Ski Adventure Tours - Marco Island, FL
---


Naples Bicycle Tours, Naples, FL 34113 | 239-580-7960
Naples Bicycle Tours provides a unique opportunity for visitors and residents to experience Marco Island, the Natural Florida Everglades, and Historic Old Naples up close and personal, on a bicycle. All bike tours include everything needed for an amazing bicycling adventure: custom-fit cycle, helmet, drinks, snacks, and a certified FL naturalist guide.
Naples Bicycle Tours - Naples, FL
---


Marco Island Princess / Sunshine Tours, Rose Marina, 951 Bald Eagle Dr., Marco Island FL 34145 | 239-642-5415
The Marco Island Princess is a 90' luxury yacht offering daily Sightseeing, Lunch and Sunset Dinner Cruises. All of our delicious meals are prepared fresh on board for your enjoyment. Our professional and friendly crew will attend to your every need. Two full service cash bars serving up all of your favorite drinks! Also available for Weddings and Private Charters. Marco Island's most unique dining experience!
Visit The Marco Island Princess - Marco Island, FL
---


Sunshine Tours and Fishing Charters, Rose Marina, 951 Bald Eagle Dr., Marco Island, FL | 239-642-5415
Sunshine Tours. Fish the 10,000 islands, the best in Offshore, Back Water, Off Shore, and Near Coastal Fishing Charters. We know where the fish are. Also offering Marco Island Shelling Trips, and Sightseeing aboard one of our four fishing boats. Since 1984, Sunshine Tours has provided unsurpassed fishing charters, and on-the-water experiences for locals and visitors alike. Shared and private charters available. Contact us to book your Marco Island fishing charter.
Sunshine Tours & Charters - Marco Island, FL
---
If you're already comfortable diving or snorkelling (and anyone who can swim can snorkel with only a little practice) one of the next steps is to figure out how to record your underwater adventures and share them with other people. This means learning how to take good photos underwater.
First of all, you don't have to go out and buy a brand new, expensive underwater camera setup, nor do you have to settle for a cheap disposable camera. The best thing for new underwater shutterbugs to do is get waterproof plastic housing for their everyday camera. Housings are available to fit most modern digital compacts. Underwater Cameras
can deliver amazing results.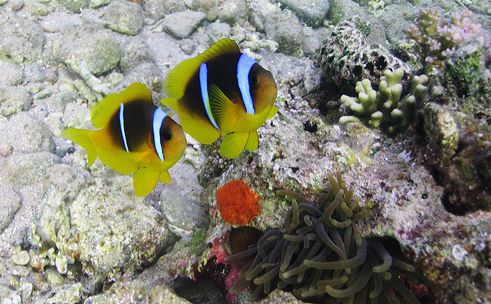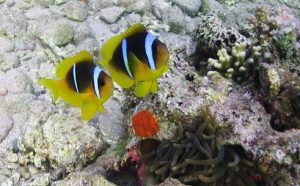 Taking photos with a housing might feel clumsy at first, so take some practice shots above the water. When you're used to adjusting the settings and zooming in and out on dry land, make sure you've got a full battery charge and plenty of memory space. It's time to get wet and take your camera with you.
If the water is really clear, you'll be able to take medium-distance shots as normal but if it's even a little murky, you might want to start off with some close-ups. The less water there is between the camera and the subject, the more vivid your colors will be and the clearer the image. Many beginners find that they get their most memorable shots in macro mode.
Shooting macro photos also reduces the need for a flash. On one hand, a flash will help you capture bright colors underwater, but on the other, the light can reflect off particles suspended in the water between you and the subject and come back to hit the lens. This effect is called backscatter. If you've ever taken an underwater photo that came out grainy and speckled with white, backscatter is probably responsible.
You can get rid of backscatter by switching off the flash. In shallow water and bright sun you might not need a flash- natural light is often just fine. If the water is deeper or darker, try using an external flash positioned above the camera or off to one side. That will go a long way towards getting rid of backscatter.
The best way to learn underwater photography is by experimentation. Get down there and have some fun, but don't get too caught up in photography. All divers and snorkelers need to stay alert for hazards whether they're taking photos or not, and no image is worth getting into danger for.
Contact Us | Marco Island Living Store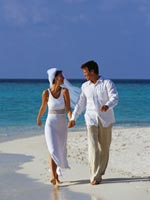 Marco Island Weddings




Fun | Dining | Eco Tours | Fishing

Real Estate | Rentals

Resorts | Pet Friendly