Marco Island SW Florida Spas
Marco Island – Naples FL Health Spas, Hair Salons, Nail Salons, Beauty Parlors

Every sensational, world-class resort features a selection of exceptional Spas, Hair Salons, and Beauty Parlors and Marco Island is no exception. Whether you are in need of a pedicure, manicure, new hairstyle or just a color touch up- you have your choice of several, experienced Spa salons on the island. Ask us about Marco Island – Naples Spas or share reviews. To feature your FL business, contact us.
Spa Treatments & Benefits
Welcome to the World of Blissful Serenity: Discover the Delights of SPA Treatments!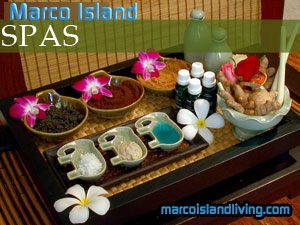 Unwind, Rejuvenate, and Embrace Radiance
Indulge in the Power of SPA Treatments
Are you ready to escape the hustle and bustle of everyday life and enter a realm of pure relaxation? Look no further than the enchanting world of SPA treatments! Embracing ancient wisdom and modern innovations, SPA treatments offer a delightful fusion of luxury and wellness that leaves you feeling pampered and revitalized.
The Benefits of SPA Treatments
Stress Reduction: SPA treatments are renowned for their stress-relieving properties. Through the skilled hands of therapists and the use of aromatic essential oils, you can bid adieu to tension and embrace tranquility.
Physical Relaxation: Various techniques like massages, facials, and body wraps target muscle tension, promoting relaxation and easing any bodily discomfort.
Mental Clarity: As you unwind in the calming ambiance of a SPA, you'll find your mind becoming clearer, enabling you to face life's challenges with a renewed sense of focus.
Detoxification: SPA treatments often incorporate methods that help flush toxins from your body, allowing you to feel lighter and refreshed.
Improved Circulation: Massages and hydrotherapy can stimulate blood flow, enhancing oxygen and nutrient delivery to your cells, and promoting overall well-being.
Glowing Skin: Facials and exfoliating treatments provide your skin with a healthy, radiant glow, leaving you looking and feeling your best.
Techniques That Enchant
Swedish Massage: The classic SPA favorite, Swedish massage, combines gentle strokes and kneading to soothe sore muscles and enhance relaxation.
Hot Stone Therapy: Smooth, heated stones are placed on specific points of your body, melting away tension and promoting balance.
Aromatherapy: Essential oils are skillfully blended to elevate your mood and enhance the therapeutic benefits of your SPA experience.
Hydrotherapy: Water's therapeutic properties come to life in hydrotherapy baths, showers, and Vichy treatments, which invigorate and rejuvenate.
The Aveda Spa Experience
Aveda Spa is a haven of holistic well-being, guided by the philosophy of connecting beauty, environment, and well-being. Inspired by Ayurvedic traditions and using plant-based products, Aveda Spa treatments nourish your body and mind while respecting the planet. Their skilled therapists provide a range of customized experiences that cater to your specific needs, ensuring a transformative journey to wellness.
Trends in Spa Treatments
Mindfulness and Meditation: Incorporating mindfulness practices into SPA treatments offers a deeper level of relaxation and a greater connection with oneself.
Digital Detox: Many SPAs now encourage guests to disconnect from their devices and fully immerse themselves in the present moment, fostering a sense of peace and mindfulness.
Cultural Immersions: Explore SPA treatments inspired by diverse cultures, each offering unique rituals and benefits, celebrating the richness of global traditions.
Eco-Friendly Practices: An increasing number of SPAs are adopting sustainable practices, using eco-friendly products and reducing their environmental footprint.
Embrace the Bliss
With a delightful array of treatments, a fusion of tradition and innovation, and a commitment to your well-being, SPA experiences transport you to a world of blissful serenity. So, indulge yourself, for you deserve nothing less than the rejuvenating embrace of a SPA treatment! Unwind, relax, and let your senses be enraptured in this sanctuary of well-being.
Disclaimer: The information provided is for general informational purposes only and should not be considered as professional advice. Please consult with a certified SPA professional or therapist for personalized recommendations.
SHOP SPA PRODUCTS ON SALE

| Photo | Title | Price | Buy |
| --- | --- | --- | --- |
| | Aveda Sap Moss Weightless Hydration Shampoo & Conditioner 6.7 oz Set | $74.68 | Sale Item |
| | Aveda Chakra 2 Feel Intention Balancing Pure-Fume Mist 3.4 Oz | $40.45 | Sale Item |
| | Aveda Foot Relief Moisturizing Creme 8.5oz Softens and Smoothes Calluses and Dry Patches | $25.00 ($2.94 / Fl Oz) | Sale Item |
| | Aveda Botanical Kinetics Radiant Skin Refiner | $41.23 ($12.13 / Fl Oz) | Sale Item |
| | Aveda Cherry Almond Softening Shampoo & Conditioner Duo 8.5 oz | $44.12 ($2.90 / Fl Oz) | Sale Item |
| | Aveda Sap Moss Weightless Hydration Shampoo, 13.5 Fl.Oz | $44.66 ($3.31 / Fl Oz) | Sale Item |
| | Aveda Intense Hydrating Rich Cream, 1.7 Ounce | $39.15 ($23.03 / Ounce) | Sale Item |
| | Color Control Shampoo and Conditioner for Color Treated Hair 33.8 OZ Duo Set | $130.11 ($3.85 / Fl Oz) | Sale Item |
| | Birthday Gifts for Women Bath and Body Works Gifts Set Spa Gifts Baskets Bubble Bath Lavender Gifts for Mom,Her,Sister,Wife,Auntie Wine Tumbler Purple Womens Gifts | $26.99 | Sale Item |
| | Dry Brushing Body Brush - Best for Exfoliating Dry Skin, Lymphatic Drainage and Cellulite Treatment - Organic Spa Exfoliator and Massage Scrub Brush with Natural Boar Bristles | $9.98 | Sale Item |
| | Hemlock Park Artisanal Spa Collection | Apothecary Candle, Shea Butter Soap, Bath Bomb, Mineral Salt Bath Soak | Handcrafted with Organic Ingredients (Bergamot Cedar) | $34.95 ($34.95 / Count) | Sale Item |
| | Christmas Tea Tree Bath Set - Home Spa Set with Calming Mint Fragrance – 15 pc Relaxation Gift Basket with Tea Tree Bath Oil, Shower Gel, Bubble Bath, Handmade Soap, Steamer Tablet, Potpourri & More | $49.99 | Sale Item |
| | LUCOTIYA Birthday Gifts for Women Best Spa Gifts Baskets Box for Her Wife Mom Best Friend Mother Grandma Bday Bath and Body Kit Sets Self Care Present Beauty Products Package Rose Scent | $27.99 ($3.50 / Count) | Sale Item |
| | EZBASICS Facial Steamer Ionic Face Steamer for Home Facial, Warm Mist Humidifier Atomizer for Face Sauna Spa Sinuses Moisturizing, Unclogs Pores, Bonus Stainless Steel Skin Kit(Blue) | $29.59 | Sale Item |
| | Christmas Bath and Body Gift Set, Coconut Bath Set, Spa Gifts for Women, Home Spa Kit, Self Care - 24K Gold Bath Bomb, Body Lotion, Shower Gel, Body Butter, Scrub, Salts, Shower Puff, Cosmetic Bag | $49.90 ($49.90 / Count) | Sale Item |
| | Nativa SPA by O Boticario Plum Body Oil, Enriched with Purified Quinoa Drops to Boost Hydration, 6.8 Ounce | $23.00 ($3.38 / Fl Oz) | Sale Item |
| | Nurture by Nature RELAX & CALM Spa Kit, Spa Gift Baskets For Women - Complete Bath Sets for Women Gift - Lavender Pillow Mist, Bath Salts, Soap, Bath Bomb, Candle, Body Scrub - Self Care Gift Basket | $34.99 ($5.83 / Count) | Sale Item |
| | Large Spa Basket 26Pcs Spa Kit Unique Gifts for women, Mothers Day Gifts Perfect Spa Kit, Birthday Gift Baskets for Women, LAVENDER & HONEY Gift Set with Body Lotion, Bubble Bath, Shower Gel & More | $30.99 ($30.99 / Count) | Sale Item |
| | Pure Mens Bath and Body Gift Set. 7 Pc Natural Spa Gift Basket for Men. Spa Gift Set is #1 Ideal Gift for Men That Care about themselves! | $45.99 ($45.99 / Count) | Sale Item |
| | Birthday Gifts for Women, Birthday Spa Gift Basket for Women, Luxury Birthday Spa Gift Box with Vit E, Rich Bath Essentials, Diffuser, Candle, Sterling Silver CZ Heart Necklace, 24k Flower Rose & More | $64.99 ($2.17 / Count) | Sale Item |
Marco Island Spa Services
Shear Play Hair Designs
Spa, Beauty & Personal Care
527 Bald Eagle Drive
Marco Island, FL 34145
Ph:(239) 389-2555
Marco Island Nail & Spa
119 S Barfield Dr
Marco Island, FL 34145
Ph: (239) 389 5259
Marco Island Marriott® Beach Resort Spa
400 South Collier Boulevard
Marco Island, FL 34145
Ph: (239) 642-2686
Contact Us | Marco Island Living Store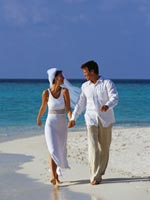 Marco Island Weddings




Fun | Dining | Eco Tours | Fishing

Real Estate | Rentals

Resorts | Pet Friendly