Florida Highways – The Tamiami Trail
US Route 41 South Florida Driving
The Tamiami Trail was constructed between 1915 and 1928. It was built for the purpose of connecting Florida's east and west coast. Specifically the cities of Tampa and Miami. Combining the connecting cities names , Tampa and Miami, is how the Tamiami Trail received its name. The north-south section was started first in 1915. It was Capt. James J. Jaudon who first suggested to connected Florida's Atlantic and Gulf coasts. This section was initially named the Miami-Marco road. Share your Marco Island – Naples FL reviews or ask us about visiting Marco Island Florida. To feature your business, contact us.
Florida Highways – The Tamiami Trail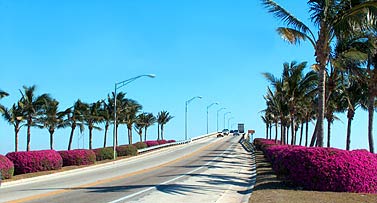 The building of the Tamiami Trail was wrought with difficulties. In 1919 Lee County found themselves financially unable to complete their portion of the trail. Capt. James J. Jaudon, who owned over 200,000 acres in Monroe County offered to build a section of the trail through his land if Dade and Lee Counties agreed to adjust the route accordingly. This proposal was accepted and in 1921 Capt. James J. Jaudon's Chevelier Corporation began construction.
In 1922 the state of Florida ran out of funds for the east-west portion of the Tamiami Trail. It was Barron Collier the following year who came to the rescue. An advertising mogul Collier offered to bankroll the Tamiami's completion if they would name a county after him. In 1923 the southern part of Lee County became Collier County. Collier County pushed to have the Tamiami Trail back to its original route, keeping the trail within Collier County boundaries. At this point the Chevelier segment in Monroe County was nearing completion and Dade County gave their support to keeping the Chevelier section since so much money had already been invested. The State Road Department decided to reestablish the original route. Jaudon's Monroe County portion was approved as a "South Loop" to the Tamiami Trail.
In 1926 the north-south and east-west sections were each designated US Highways. The two sections received different numbers because of regulations imposed by the American Association of State Highway and Transportation Officials. The north-south portion was designated US 41 and the east-west US 94. Today, the Tamiami Trail is famous, scenic highway. The Route is popular with motorcycle riders, RV drivers, and travelers.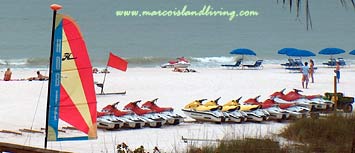 Contact Us | Marco Island Living Store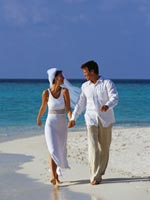 Marco Island Weddings




Fun | Dining | Eco Tours | Fishing

Real Estate | Rentals

Resorts | Pet Friendly