Marco Island FL Vintage Videos
Marco Island Florida History Vintage Film Footage Photography
An alien from space lands in St. Petersburg Beach and assumes the form of a kitten. In its travels the alien sees beaches, homes, water skiers, a marina, Criswell's Money Museum, the London Wax Museum, the Aquatarium, the fishing pier, and fishing party boats. The alien then becomes a pelican, gets a free meal, and flies around to see aerials of the area. Ask us about Marco Island – Naples FL visits or share reviews. To feature your business, contact us.
Adventure Marco Island – Naples SW FL Vintage Videos
The community center and an art show at the Suntan Art Center are shown. Fort DeSoto Park, motels, restaurants, golf, and more boating are next, with the filmmaker, Bill Beckley, driving a powerboat. The alien decides to stay and assumes the form of a porpoise at the Aquatarium. This film was produced by Bill Beckley for the Florida Development Commission and the St. Petersburg Beach Chamber of Commerce.
Feature your Marco Island business online in Marco Island Living. Contact us for more information. Thank you for visiting Marco Island Living – Marco Island's Internet Magazine.
httpv://www.youtube.com/watch?v=6I43dJr7U-Q
Contact Us | Marco Island Living Store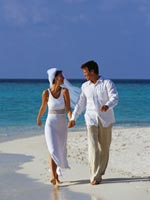 Marco Island Weddings




Fun | Dining | Eco Tours | Fishing

Real Estate | Rentals

Resorts | Pet Friendly