Burrowing Owls
Southwest Florida Wildlife – Owls – Photography Birding
The scientific name for these curious birds is Athene cunicularia – the Burrowing Owls may be seen nesting on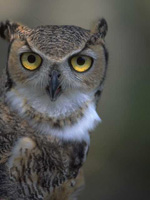 Marco Island. These native owls are the smallest of all the Florida Owls and spend most of their time on the ground. Ask us about Birds on Marco Island or share birding comments. To feature your business, contact us.
SW FL Birding: Burrowing Owls
Include Me shortcode: file not found


Go Cats On The Water - Port Of The Islands, Naples, FL | 239-748-4099
Marco and Naples Most Exciting Boat Tour. Explore the backwater and mangroves for an unforgettable adventure in Southwest Florida. Everglades Backwater Sightseeing Eco-Tours in our safe, and easy to drive boats. Choose a 75 minute or a 3 hour tour. Our custom Go-Cat boats are fun for all ages and can easily be operated by both younger adults and seniors.
GoCatsOnTheWater.com - Naples, FL
---


Avi's Water Sports Jet Ski Adventure Tours, Caxambas Park, 909 Collier Ct., Marco Island, FL 34145 | 239-777-9873
Avi's is a family-owned business that offers some of the most exciting dolphin jet ski tours and jet ski rental adventures on Marco Island. You are invited to take an exciting journey with Avi "The Dolphin Whisperer" and take home a complimentary flash drive of photos from your adventure. Bring the family and make lasting memories. Contact us to book your dolphin Jet Ski tour.
Avi's Water Sports & Jet Ski Adventure Tours - Marco Island, FL
---


Naples Bicycle Tours, Naples, FL 34113 | 239-580-7960
Naples Bicycle Tours provides a unique opportunity for visitors and residents to experience Marco Island, the Natural Florida Everglades, and Historic Old Naples up close and personal, on a bicycle. All bike tours include everything needed for an amazing bicycling adventure: custom-fit cycle, helmet, drinks, snacks, and a certified FL naturalist guide.
Naples Bicycle Tours - Naples, FL
---


Marco Island Princess / Sunshine Tours, Rose Marina, 951 Bald Eagle Dr., Marco Island FL 34145 | 239-642-5415
The Marco Island Princess is a 90' luxury yacht offering daily Sightseeing, Lunch and Sunset Dinner Cruises. All of our delicious meals are prepared fresh on board for your enjoyment. Our professional and friendly crew will attend to your every need. Two full service cash bars serving up all of your favorite drinks! Also available for Weddings and Private Charters. Marco Island's most unique dining experience!
Visit The Marco Island Princess - Marco Island, FL
---


Sunshine Tours and Fishing Charters, Rose Marina, 951 Bald Eagle Dr., Marco Island, FL | 239-642-5415
Sunshine Tours. Fish the 10,000 islands, the best in Offshore, Back Water, Off Shore, and Near Coastal Fishing Charters. We know where the fish are. Also offering Marco Island Shelling Trips, and Sightseeing aboard one of our four fishing boats. Since 1984, Sunshine Tours has provided unsurpassed fishing charters, and on-the-water experiences for locals and visitors alike. Shared and private charters available. Contact us to book your Marco Island fishing charter.
Sunshine Tours & Charters - Marco Island, FL
---
True to their name burrowing owls live on the ground in a burrow or small hole where they lay their eggs. Most burrowing owl nesting areas are roped off, please use caution in approaching the owls. Burrowing owls generally live as a single breeding pair or in a small colony.Unlike most owls, burrowing owls are active during both day and night. During the day, they are usually seen standing erect at the mouth of the burrow or on a nearby post.  An agitated owl will bob and begin making chirping, clucking sound. Burrowing owls have an unusual flight pattern. They are also capable of hovering in midair – a technique used when hunting for food.Burrowing owls use their burrows year-round – some burrows can extend 4 to 8 feet underground. The owls typically dig their own burrows but will use gopher tortoise holes or armadillo burrows. The Burrowing Owl diet consists primarily of insects but the owls also enjoy small lizards, snakes, birds and rodents.
Burrowing Owls Nesting
Eggs are primarily laid in March,  but nesting can occur anytime from October through May. The female lays six to eight eggs over a one-week period. Incubate of the eggs lasts from 21 to 28 days. New born owls emerge from the burrow when they are 2 weeks old. Burrowing owls cannot fly until 4-6 weeks old. Most young owls remain with their parents until they are 12 weeks old.
The Florida burrowing owl is classified as a "species of special concern" by the Florida Fish and Wildlife Conservation Commission. This means burrows, owls, and their eggs are protected from harassment and/or disturbance by state law. Burrowing owls are also protected by the federal Migratory Bird Treaty Act. Please do not disturb nesting Burrowing Owls.
Attracting Burrowing Owls
If you would like to attract burrowing owls to your property consider removing about a three foot square of sod to expose the sandy soil which is needed by the owls to burrow. You might also start the burrow and place a pile of loose sand near the mouth. Placing a T-perch near the burrow can help draw an owl to the site. Of course, you should also eliminate pesticide use near the burrow.
Protecting Burrowing Owls
Please report malicious destruction or harassment of burrowing owls or their nests by calling toll-free 1-888-404-3922.  The service is available from the Florida Fish and Wildlife Conservation Commission. Thank you for visiting Marco Island Living. To feature your business, contact us.


FLORIDA WILDLIFE
birds | crocs & gators | fish | panthers | manatees | pythons | gopher tortoise


Contact Us | Marco Island Living Store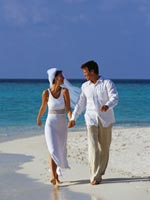 Marco Island Weddings




Fun | Dining | Eco Tours | Fishing

Real Estate | Rentals

Resorts | Pet Friendly