Florida Manatee Tours & Information
Marco Island Naples Florida Nature Tours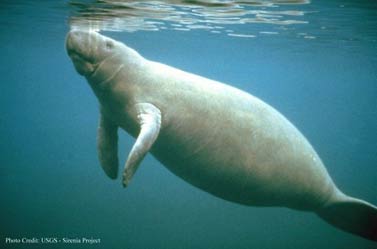 Manatees are large, docile, affectionate animals. They have flattened toenails, a prehensile upper lip and large digestive tract. They are vegetarians whose main source of food are grass beds.These mammals, also known as sea cows, typically surface every twenty minutes for air. In keeping with their nickname a male manatee is called a bull, a female is known as a cow and a baby manatee is a calf.

Manatees enjoy warm water, if the water becomes too cold they will move up river which is why Port of the Islands, south of Marco is a favorite place for manatee to frequent and a good place to take a Florida Manatee Tour. The problem which arises is a lack of food for the manatees. Also, if the water becomes too cold their energy level decreases preventing them from going to the Gulf for food. Power plants which warm the waters near them are also popular places for manatees to live.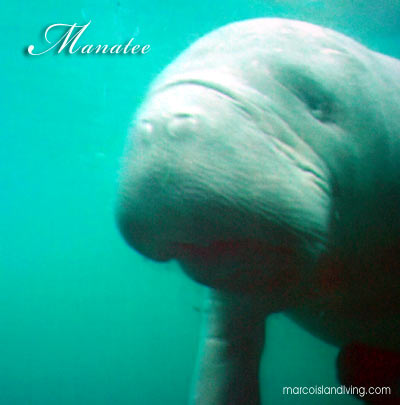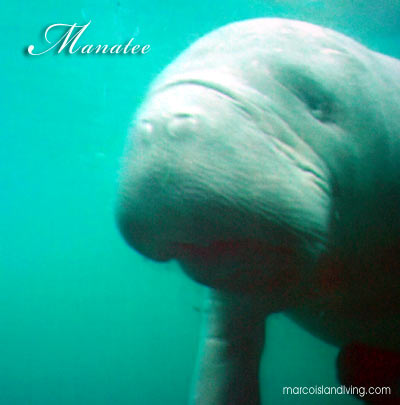 Manatees have no natural predators. They are an endangered species due to man's involvement. Red tides cause respiratory infection that has ended in many manatee deaths. Two contributing factors in red tides are an increase in water temperature and water pollution.
Boats also cause manatees a lot of harm. When a boat travels through an area with grass beds, the boat churns up everything destroying the grass beds. Boat propellers are also a danger because they slice up the manatee's hide and cause infections. In addition, when a manatee collides with a boat it can fracture their ribs and possibly puncture a lung.
Boater education and manatee slow zones have greatly helped the manatee's survival. What a boater should do in manatee areas is watch for the posted speed zone and sanctuary signs, and obey them. Using a pole, paddle, or trolling motor when in a grass bed area will help to keep them intact.
If you would like to view manatees up close and in the wild follow the links below. >Ask us about your Marco Island – Naples FL manatee tours or share reviews. To feature your FL boat tours, contact us.
Marco Island – Naples SW FL Manatee Tours


Go Cats On The Water - Port Of The Islands, Naples, FL | 239-748-4099
Marco and Naples Most Exciting Boat Tour. Explore the backwater and mangroves for an unforgettable adventure in Southwest Florida. Everglades Backwater Sightseeing Eco-Tours in our safe, and easy to drive boats. Choose a 75 minute or a 3 hour tour. Our custom Go-Cat boats are fun for all ages and can easily be operated by both younger adults and seniors.
GoCatsOnTheWater.com - Naples, FL
---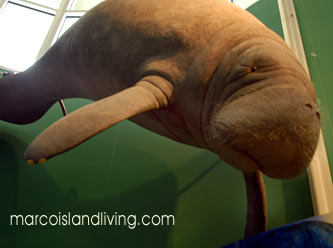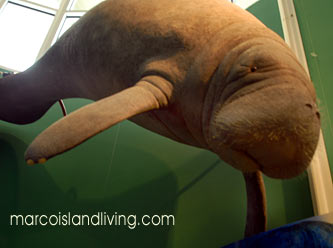 FLORIDA WILDLIFE
birds | crocs & gators | fish | panthers | manatees | pythons | gopher tortoise
Contact Us | Marco Island Living Store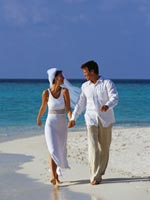 Marco Island Weddings




Fun | Dining | Eco Tours | Fishing

Real Estate | Rentals

Resorts | Pet Friendly