Florida Panthers
Marco Island Florida Panther Facts Wildlife Photography Preserves Information
The scientific name for the Florida Panther (aka Cougar) is Puma concolor coryi. Florida's big cats are an endangered species and are a subspecies of the cougar. The Florida Panther is one of the rarest mammals on the planet and is sometimes called a mountain lion, puma, or catamount. There are only about 100 left in the entire state.
Panther Country
Florida's panther population is now located primarily in the southern Big Cypress National Preserve. The prime habitat consists of; hardwood mannock, pine flatwoods, saw palmetto and cabbage palm thickets, cypress forests, mangrove forests and freshwater marshes. Male panthers range up to 200 miles or more, while female panthers' home range is typically less than half that.

Panther Food
Panthers' diet consists of White-tail deer, rodents, feral hos, raccoons, armadillos, and even small alligators.
Panther Life, Living & Loving
Panthers' life span is 8 – 15 years in the wild and 10 to 20 years in captivity. Male panthers reach maturity at 3 years. Females mature at 16 months and breed throughout the year – though spring is the peak breeding season. Gestation is three months and the typical litter size is two kittens. Cougar kittens leave the dean at 2 months old and are fully independent at 1.5 years.
Panther Threats
Habitat loss is the primary threat to the species. Panthers are powerful, beautiful but violent creatures. Panthers often kill other panthers. Other causes of death include; collisions with vehicles and disease. Ask us about your Everglades FL wildlife tours or share reviews. To feature your FL business, contact us.
Everglades Wildlife: Florida Panthers


Go Cats On The Water - Port Of The Islands, Naples, FL | 239-748-4099
Marco and Naples Most Exciting Boat Tour. Explore the backwater and mangroves for an unforgettable adventure in Southwest Florida. Everglades Backwater Sightseeing Eco-Tours in our safe, and easy to drive boats. Choose a 75 minute or a 3 hour tour. Our custom Go-Cat boats are fun for all ages and can easily be operated by both younger adults and seniors.
GoCatsOnTheWater.com - Naples, FL
---
FLORIDA WILDLIFE
birds | crocs & gators | fish |
panthers | manatees | pythons | gopher tortoise
Contact Us | Marco Island Living Store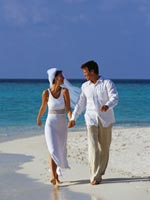 Marco Island Weddings




Fun | Dining | Eco Tours | Fishing

Real Estate | Rentals

Resorts | Pet Friendly