Florida Tarpon Fishing & Guides
Marco Island Naples Florida Tarpon Fishing Charters in the Gulf of Mexico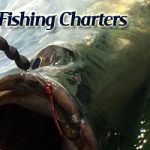 One of the greatest game fish are tarpon – the only members of the family Megalopidaeare.  Tarpon are a large fish, they can grow to be nearly 300 pounds. Tarpon can be four to eight feet long! Tarpon are famous for dramatic leaps out of the water after being caught and can keep an angler in a battle lasting hours. Tarpons prefer water temperatures of 72 to 82°F (22 to 28°C); below 60°F (15.6°C) degrees they become inactive, and temperatures under 40°F (4.5°C) can be lethal.  


Tarpon are prized not only because of their great size, but also because of the fight they put up and their spectacular leaping ability. Tarpon are bony fish and their meat is not desirable. Most tarpon are released after they are caught. Numerous tarpon fishing tournaments are held in Florida each year focused on catching tarpon.  If you would like an opportunity to catch an amazing tarpon in the waters of the Gulf of Mexico, visit the USGC certified fishing guides below and inquire about the current tarpon fishing activity – tell them Marco Island Living sent you. Best of luck and health from Marco Island Living. Share your Marco Island – Naples FL tarpon fishing reviews or ask us about visiting Marco Island Florida. To feature your business, contact us.
Marco Island – Naples SW FL Tarpon Fishing


Island Hopper Boat Rentals and Tours, 525 Newport Dr., Naples, FL 34114 | 239-961-2473
Guided boat tours leaving Port of the Islands Marina, Naples, Florida Touring the Everglades and the Ten Thousand Islands area. Rent a pontoon for a full day of fun. Whitehorse Key is a great place to beach your boat and find amazing shells. Walk the island, explore the 10,000 islands, and enjoy a great view of the Gulf of Mexico. Look for manatee, dolphin, alligators and everything the Everglades has to offer. See the 10,000 islands up close.
Visit Island Hopper Boat Rental & Tours - Naples, FL
---


Everglades City Fishing Charters, currently leaving from Everglades Bait and Tackle, Everglades City, FL | 239-253-9926
Experience the wonder of the 10,000 islands of SWFL. Fish the protected bays and rivers of the Islands and Everglades National Park. Fish among the mysteries of wrecks, hard bottom reefs, and offshore towers. Seek some of the most exciting game fish that call the Florida Everglades Home.
Everglades City Fishing Charters - Everglades City, FL
---


Marco Island Princess / Sunshine Tours, Rose Marina, 951 Bald Eagle Dr., Marco Island FL 34145 | 239-642-5415
The Marco Island Princess is a 90' luxury yacht offering daily Sightseeing, Lunch and Sunset dinner Cruises. enjoy delicious meals, two cash bars and a great view. Also available for Weddings and Private Charters. Visit our fishing charters for near-shore, backwater, and deep sea fishing charters.
Visit Marco Island Princess
---
TARPON FISHING

✅45° Pistol Grip Fishing Pliers - Multi-purpose pliers include Split Ring Head, Hook Remover, Wire Strippers, Crimper, Wire Cutter for ordinary nylon fishing wire, carbon wire or iron wire. Three crimping slots are designed for different types of leads. Quickly remove hook or replace treble hook on your lure while catching fish or utilize the carbide cutters to cut fishing line or other fishing tasks. Spring non-slip grip handle avoids pliers slipping. Overall Length: 9 inches; Weight: 8 oz.
✅Fillet Knife with Sheath - Overall Length: 10-1/2 inch. Ideal for detailed precision cutting and scaling, a super thin blade featuring a serrated edge on back side, allows for effortless remove meat without loss. Ergonomic handle grip with groove ensures non-slip during use, provide ultimate knife control and protect your fingers. A lanyard hole offers a better carry. Plastic sheath features with 2 inch knife sharpener, the belt clip makes it safer carry and protects the knife when not in use
✅ Trigger Pull Fish Gripper - Overall Length: 7-1/2 inch; Weight: 2.96 oz. The stainless steel tube and components won't break down in saltwater and will survive years of hard use. The rubberized grip gives you a firm grasp, ergonomic handle prevents slipping during use, safety guard protects your fingers. The adjustable wrist strap at the bottom is up to 12 inches long which is great for protecting the fish gripper from being lost.
✅ Folding Line Snip & Fly Fishing Retractor - Folding scissor features plastic modules that protect your fingers from being hurt, increase non-slip friction and contact area, suitable for cutting fabric and single strands of fishing line, thread. Overall Length: 5 inch; Folded Length: 3-1/2 inch, mini size for pocket storage. The fly fishing retractor can be used as key chain, retractable nylon cord can be 360°rotated, extends up to 33 inch.
✅ Perfect Gift For Fishermen - Tips: Clean & Dry the tools after use, then put back into the box. You can get a superior package contains fishing pliers, fillet knife&sheath, trigger pull fish gripper, folding line snip and retractable key chain, which is a perfect gift for fishing lovers. Warning: improper use may result in injury. Do not use if damaged or blade is loose or apply force onto back of blades. Keep out of reach from children.
✔UPGRADED FISH GRIPPER- ZACX improved the length of EVA Foam Handle till to 4.3inch for this classic T-handle grabber, this new fishing lip gripper with ergonomic to enhance hand strength and reduce fatigue
✔NEW DESIGN FISHING PLIER- New aluminum fishing pliers, it's feature elegant hollow out design and machine cut aluminum handles for reduced weight, multi-functional for braid line cutters split ring hook removers
✔MORE CONVENIENT OPERATE- Higher quality spring loaded handle keeps it open freely, super easy to use by one hand, come with lanyard which prevent accidental loss and always easy to reach
✔STURDY AND DURABILITY- These pliers and grippers are ideal for both freshwater and harsh saltwater environments, corrosion resistant, extremely light for long time fishing trip
✔BEST GIFT FOR FISHMAN- Cool gift for angler friends or family. Such as Father's Day or Valentine's Day Style A Package: 1x fishing gripper; Style B Package: 1x Fishing Tool Set ( 1 fish lip gripper and 1 fishing plier with sheath)
🎣Life-like Lures: These fishing lures feature a precisely engineered shape, stereo 3D fisheye and lifelike scale patterns making the fish look more vivid and realistic, like a living fish in the water. Due to its genuine plating, the fishing spoons shows a brilliant flash in the water, and more reflective surfaces attract fish and make them strike. A perfect fishing bait that easily cheats the target fishes.
🎣Widely Usage: Work great for both saltwater and freshwater and function well in all water layers. All trout and bass fishing lures are widely used and carefully selected, meet the needs of different varieties of fish you catch. Perfect for ocean boat fishing, ocean rock fishing, ocean beach fishing, lake, river, reservion, pond and stream.
🎣Fishing Lures Set: Fishing lures set with a tackle box contains nearly all accessories including: crankbaits 1pcs, VIB 1pcs, topwater Lures 1pcs, plastic worms 33pcs, jigs 5pcs, fish-shaped soft bait 2pcs, simulation of shrimp 2pcs. And the other 32 accessories also realistic and swim well. A wide range of fishing accessories from common fishing baits to accessories, this fishing lures set can be a complete assortment for any angler for any season in any water.
🎣High-quality Material: All fishing accessories made of stainless steel and soft plastic, which is not easy to defrom, and has anti-corrosion, durable and practical characters. All of these bass and trout fishing lures experienced precision processing, longer service life than other fishing bait.
🎣Portable Tackle Box: The plastic fishing tackle box is free for you, size is about 17.5cmx9.5cmx3cm. All fishing tackles are packed in a compact box which is easy to carry, and convenient to get the exact fishing lures kit you need at anywhere, anytime.
FLORIDA WILDLIFE
birds | crocs & gators | fish | panthers | manatees | pythons | gopher tortoise
Contact Us | Marco Island Living Store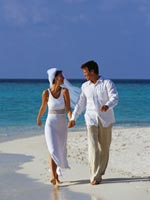 Marco Island Weddings




Fun | Dining | Eco Tours | Fishing

Real Estate | Rentals

Resorts | Pet Friendly