Florida Tarpon Fishing & Guides
Marco Island Naples Florida Tarpon Fishing Charters in the Gulf of Mexico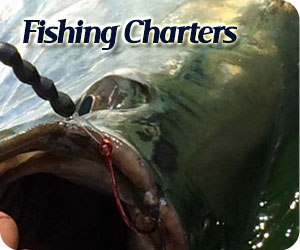 One of the greatest game fish are tarpon – the only member of the family Megalopidaeare.  Tarpon are large fish, they can grow to nearly 300 pounds. Tarpon can be four to eight feet long! Tarpon are famous for dramatic leaps out of the water after being caught and can keep an angler in a battle lasting hours.
Tarpons prefer water temperatures of 72 to 82°F (22 to 28°C); below 60°F (15.6°C) degrees they become inactive, and temperatures under 40°F (4.5°C) can be lethal.  


Tarpon are prized not only because of their great size but also because of the fight they put up and their spectacular leaping ability.
Tarpon are bony fish and their meat is not desirable. Most tarpon are released after they are caught. Numerous tarpon fishing tournaments are held in Florida each year focused on catching tarpon.
If you would like an opportunity to catch an amazing tarpon in the waters of the Gulf of Mexico, visit the USGC-certified fishing guides below and inquire about the current tarpon fishing activity – tell them Marco Island Living sent you. Best of luck and health from Marco Island Living. Share your Marco Island – Naples FL tarpon fishing reviews or ask us about visiting Marco Island Florida. To feature your SW Florida Fishing Charter services, contact us.
Marco Island – Naples SW FL Tarpon Fishing


Go Cats On The Water - Port Of The Islands, Naples, FL | 239-748-4099
Marco and Naples Most Exciting Boat Tour. Explore the backwater and mangroves for an unforgettable adventure in Southwest Florida. Everglades Backwater Sightseeing Eco-Tours in our safe, and easy to drive boats. Choose a 75 minute or a 3 hour tour. Our custom Go-Cat boats are fun for all ages and can easily be operated by both younger adults and seniors.
GoCatsOnTheWater.com - Naples, FL
---


Everglades City Fishing Charters, currently leaving from Everglades Bait and Tackle, Everglades City, FL | 239-253-9926
Experience the wonder of the 10,000 islands of SWFL. Fish the protected bays and rivers of the Islands and Everglades National Park. Fish among the mysteries of wrecks, hard bottom reefs, and offshore towers. Seek some of the most exciting game fish that call the Florida Everglades Home.
Everglades City Fishing Charters - Everglades City, FL
---


Sunshine Tours and Fishing Charters, Rose Marina, 951 Bald Eagle Dr., Marco Island, FL | 239-642-5415
Sunshine Tours. Fish the 10,000 islands, the best in Off Shore, Back Water, and Near Coastal Fishing Charters. We know where the fish are. Also offering Marco Island Shelling Trips, and Sightseeing aboard one of our four fishing boats. Since 1984, Sunshine Tours has provided unsurpassed fishing charters, and on-the-water experiences for locals and visitors alike. Shared and private charters available. Contact us to book your Marco Island fishing charter.
Sunshine Tours & Charters - Marco Island, FL
---
TARPON FISHING

FLORIDA WILDLIFE
birds | crocs & gators | fish | panthers | manatees | pythons | gopher tortoise
Contact Us | Marco Island Living Store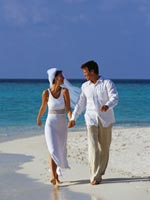 Marco Island Weddings




Fun | Dining | Eco Tours | Fishing

Real Estate | Rentals

Resorts | Pet Friendly