Marco Island SW FL Nightlife
Marco Island Bars Dancing Karaoke Live Music

Marco Island nightlife is alive with the sounds of live music, dancing, karaoke, and fun. After dark entertainment on the island is improving with the additional of some new nightclubs and restaurants that are featuring music and dance parties on a regular basis. Live music venues are limited but more are on the way. Please bookmark and return to this page for Marco Island nightclub updates. Ask us about visiting Marco Island Florida or updates your entertainment news and nightclub events, contact us.
Marco Island FL Nightlife – Nightclubs – Live Music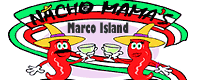 Nacho Mama's , 599 S. Collier Blvd., Marco Island, FL 34145 | 239-389-2222
Nacho Mama's - a favorite place for a great meal and a fun time. Nacho Mama's is a family owned restaurant serving Tex-Mex and American fare. Nacho Mama's is a recipient of the prestigious Platinum Plate Award for best Mexican Cuisine. Specialities include- Sizzling Fajitas, Nachos Grande, Baja Fish tacos, fresh chicken sandwiches, fresh salads, and one of the best burgers on the island. Full liquor bar and ice cold Cerveza. 5 large screen TV's, Happy Hour Specials.
Visit Nacho Mamas Tex-Mex ~ Marco Island
---


DaVinci's Ristorante, Marco Walk Plaza, 599 S. Collier Blvd., Marco Island, FL 34145 | 239-389-1888
A heart-warming, family ambiance offers you the best authentic Italian Cuisine. Each guest will feel at home while enjoying signature dishes and carefully selected wines. A private room is available for your special event. We offer one of the best Happy Hours in southwest Florida 4:30 pm - 6:00 pm daily. Classically Distinctive... Naturally Italian!
DaVinci's Ristorante - Marco Island, FL
---
Little Bar
205 Harbor Place, N
Goodland, FL 34145
Ph: 239-94-5663
Web: www.littlebarrestaurant.com
This "little bar" in the quaint fishing village of Goodland (about 8 miles south of Marco Island) features live music nearly every night. Big sounds in a "little bar" for live music fans.
Nacho Mamas
599 South Collier Blvrd
Marco Island, FL 34145
Tel: 239-389-2222
Web: www.thenachomamas.com
Happy Hour Specials
Sand Bar
826 E. Elkcam Circle (Behind Walker's Marine)
Marco Island, FL
Ph: 239-774-8476
Web: SandBarMarco.com
Amazing peel 'n eat shrimp, big screen sports, and live karaoke
Martinis Upstairs Lounge & Club
695 Bald Eagle Drive
Marco Island, FL
Tel: 239-389-9100
This upstairs nightclub opens every day at 5pm and occasionally brings a sensational live band to Marco Island. Thank you for supporting live music on Marco Island. Please, don't drink and drive and do not exceed 30 mph anywhere on the island.
Snook Inn
1215 Bald Eagle Drive
Marco Island, Fl 34145.
Tel: 239-394-3313
Web: snookinn.com
Live entertainment (primarily singer/guitar) nearly every afternoon and evening under the "Tiki Hut" on the water. A popular place to enjoy a cocktail and live sounds.
CJ's on the Bay
740 North Collier Blvd. Suite 105
Marco Island, FL 34145
Ph: 239-389-4511
Live music, under the Tiki on occasion. Located in the Esplanade with a view of Smokehouse Bay.
Marco Vacation Rentals | Marco Island Restaurants
Marco Island Realtors | Marco Island Fishing | Marco Resorts
South Florida Attractions | Events | Travel Info | Community
Contact Us | Marco Island Living Store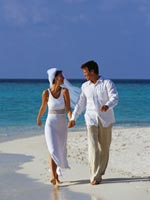 Marco Island Weddings




Fun | Dining | Eco Tours | Fishing

Real Estate | Rentals

Resorts | Pet Friendly