Florida Wildlife: Gopher Tortoises
Gopher Tortoise Photo Slide Show – Marco Island Living
View Florida Photos of Gopher Tortoises. The Gulf Coast Florida region has been home to the Gopher Tortoise for centuries. These amazing creatures may be found roaming the sandy hills in the estate section of Marco Island. Please do not harass or feed these animals. Gopher Tortoise makes their homes in burrows. Enjoy the photos of Gopher Tortoises in their natural habitat. Feature your business online in Marco Island Living. Ask us about visiting Marco Island, share photos, or to feature your business, contact us.
Enjoy Florida Photo ToursFlorida Photo Tours from Marco Island Living

Gopher Tortoises in Southwest Florida, Marco Island
Gopher Tortoises (Gopherus polyphemus) are iconic reptiles found in the sandy, upland habitats of Southwest Florida, including the beautiful Marco Island. These tortoises play a crucial role in the local ecosystem, creating burrows that provide shelter for numerous other species. Unfortunately, their populations have faced various threats in recent years, making species protection efforts essential. For those interested in observing these fascinating creatures in their natural habitat, certain viewing tips and guidelines can help ensure a positive experience while minimizing disturbance to the wildlife.
Species Overview:
Gopher Tortoises are terrestrial tortoises known for their robust, dark-brown or grayish shells and stumpy, elephant-like hind legs. They can reach a length of up to 15 inches (38 cm) and can live for several decades, sometimes even exceeding 60 years. These reptiles are considered keystone species, as their burrows provide essential shelters for more than 350 other animal species, including small mammals, insects, and other reptiles.
Distribution and Habitat:
Gopher Tortoises are native to the southeastern United States, including Southwest Florida and Marco Island. They prefer well-drained sandy areas such as pine flatwoods, sandhills, scrub, and coastal dunes. These habitats are vital for their survival, as they dig extensive burrows that help regulate their body temperature and offer protection from predators and environmental extremes.
Species Protection:
Due to habitat destruction, road mortality, and illegal poaching, Gopher Tortoises have faced population declines and are now protected under both state and federal laws. In Florida, they are listed as a Threatened species. To aid in their conservation, the following measures are crucial:
Preservation of Habitat: Protecting and preserving the natural habitats where Gopher Tortoises thrive is essential. This involves supporting initiatives to conserve undeveloped lands and avoiding unnecessary fragmentation of their habitats.
Road Safety: Implementing measures like wildlife underpasses, fencing, and warning signs can help reduce road mortality among Gopher Tortoises and other wildlife.
Avoiding Poaching: Poaching of Gopher Tortoises for the illegal pet trade or other purposes is illegal and harmful to the species' survival. Report any suspicious activities to local wildlife authorities.
Responsible Viewing Tips:
Observing Gopher Tortoises in their natural environment can be a rewarding experience, but it is essential to do so responsibly to avoid causing stress or harm to these creatures. Here are some guidelines for responsible viewing:
Stay at a Distance: Respect the tortoises' space and observe them from a distance. Using binoculars or a camera with a zoom lens allows for closer views without disturbing them.
No Touching or Feeding: Never attempt to touch or feed Gopher Tortoises. Human contact can be stressful for them and may transmit harmful bacteria.
Be Quiet and Patient: Loud noises and sudden movements can scare away the tortoises. Stay quiet and patient to increase the chances of observing their natural behaviors.
Stay on Designated Trails: Stick to designated trails and paths to avoid trampling on burrows or fragile habitats.
Gopher Tortoises are a vital component of Southwest Florida's ecosystem, and observing them in their natural habitat can be a memorable experience. By understanding the importance of their conservation and following responsible viewing guidelines, we can ensure that future generations will continue to appreciate these ancient reptiles on Marco Island and beyond. Let us all play our part in protecting these fascinating creatures for the benefit of the entire ecosystem.
Camera Sale

Canon Cameras
Nikon Cameras
Photographers Accessories
Contact Us | Marco Island Living Store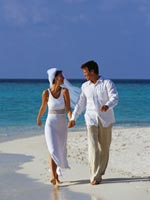 Marco Island Weddings




Fun | Dining | Eco Tours | Fishing

Real Estate | Rentals

Resorts | Pet Friendly