Florida Wildlife Photos: Gopher Tortoise Photographs
Gopher Tortoise Photo Slide Show – Marco Island Living
View Florida Photos of Gopher Tortoises. The Gulf Coast Florida region has been home to the Gopher Tortoise for centuries. These amazing creatures may be found roaming the sandy hills in the estate section of Marco Island. Please do not harass or feed these animals. Gopher Tortoise makes their homes in burrows. Enjoy the photos of Gopher Tortoises in their natural habitat. Feature your business online in Marco Island Living. Ask us about visiting Marco Island, share photos, or to feature your business, contact us.
SW Florida Wildlife Photo Tour
Enjoy
Florida Photo Tours
Florida Photo Tours
from Marco Island Living
Camera Sale
Embark on an epic and heartfelt journey alongside Kratos and Atreus with the PlayStation 5 Console – God of War Ragnarök Bundle.
Bundle includes: PlayStation 5 console, DualSense Wireless Controller, Base, HDMI Cable, AC power cord, USB cable, God of War Ragnarok full game voucher
DualSense Wireless Controller integration: Feel your journey through the Norse realms, made possible by immersive haptic feedback and adaptive trigger functionality.
Stunning visuals: Bask in the beautiful worlds you travel through, brought to life by stunning art direction and arresting attention to detail. Behold enhanced reflections, lighting and shadows, as well as increased geometric detail and enhanced deformable snow.
Fully optimized for 3D Audio*: Immerse yourself in the unique soundscapes of the Nine Realms as sounds reverberate and echo throughout the environment. Use highly accurate spatial audio to hear enemies approaching from any direction, including above and below you. *3D audio with stereo headphones (analog or USB)
Haptic feedback - Feel physically responsive feedback to your in-game actions with dual actuators which replace traditional rumble motors. In your hands, these dynamic vibrations can simulate the feeling of everything from environments to the recoil of different weapons.
Adaptive triggers - Experience varying levels of force and tension as you interact with your in-game gear and environments. From pulling back an increasingly tight bowstring to hitting the brakes on a speeding car, feel physically connected to your on-screen actions.
Built-in microphone and headset jack - Chat with friends online using the built-in microphone or by connecting a headset to the 3.5mm jack. Easily switch voice capture on and off at a moment's notice with the dedicated mute button. Internet and account for PlayStation Network required.
DualSense Controller PS5 and PC compatible. Not compatible with PS4.
PS Remote Play requires Remote Play App connected to Wi-Fi, PS4 or PS5 console with the latest system software and compatible game. A PS4 or PS5 console with a wired connection via a LAN cable is recommended. Version 4.0 of the Remote Play App on iOS and iPadOS or version 4.1 on macOS is required for games to be playable with the controller over Bluetooth.
Devices with macOS 11.3, iOS 14.5, iPadOS 14.5 or tvOS 14.5 or later supported.
Cable not included. To connect or charge the controller use the USB cable supplied with the PS5 console. Controllers sold separately.
Immersive Gaming Experience: Perfect for PlayStation 5, PS4 and PC gaming titles, the Driving Force simulates the feeling of driving a real car with precision steering and pressure-sensitive pedals
Premium Control: The Driving Force feedback racing wheel provides a detailed simulation of driving a real car, with helical gearing delivering smooth, quiet steering and a hand-stitched leather cover
Customizable Pedals: These pressure-sensitive nonlinear brake pedals provide a responsive, accurate braking feel on a sturdy base - with adjustable pedal faces for finer control
900-Degree Rotation: Lock-to-lock rotation of the Driving Force means you can turn the wheel around two and a half times, hand over hand on wide turns - just like a real F1 race car
Up Your Game: Take your racing simulation to the next level with Driving Force accessories like the Driving Force Shifter or desk and rig mounts
The plastic parts in G29 Driving Force include 52% certified post consumer recycled plastic*.Certified carbon neutral.
Total Wheel Control: Control wheel sensitivity, force feedback levels, and button customization via powerful G HUB Gaming Software for PC. Download at logitechG /downloads
Wheel: Length: 10.24 in (260 mm) Height: 10.63 in (270 mm) Width: 10.94 in (278 mm) Weight without cables: 4.96 lb (2.25 Kg) Pedals: Length: 16.87 in (428.5 mm) Height: 6.57 in (167 mm) Width: 12.24 in (311 mm) Weight without cables: 6.83 (3.1 Kg)
Canon Cameras
Nikon Cameras
Photographers Accessories
Contact Us | Marco Island Living Store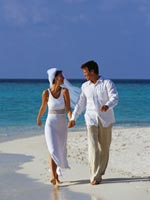 Marco Island Weddings




Fun | Dining | Eco Tours | Fishing

Real Estate | Rentals

Resorts | Pet Friendly