Marco Island FL Sunsets Photo Slideshows
Florida Sunsets Photo Slideshow
Florida is famous for Gulf of Mexico sunsets that are truly spectacular. The Gulf Coast Florida region and Marco Island, in particular, enjoy an amazing display every evening as the sun dips into the waters of the Gulf of Mexico. Yes, Marco Island Island sunsets are an event that is not to be missed. Sunsets here are one of the most photographed and celebrated in the world. nation. Share your Marco Island – Naples FL photo reviews or ask us about visiting Marco Island Florida. To feature your business, contact us.
Marco Island – Naples SW FL Sunset Photographs
View Marco Island Photo ToursMarco Island Photo Tours – thank you for bookmarking Marco Island Living.

Camera Sale
Canon Cameras
Nikon Cameras
Photographers Accessories
Contact Us | Marco Island Living Store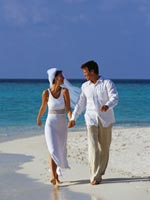 Marco Island Weddings




Fun | Dining | Eco Tours | Fishing

Real Estate | Rentals

Resorts | Pet Friendly