10,000 Islands
FL Everglades – Everglades National Park – US Park Service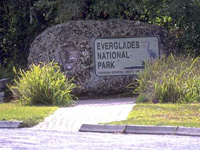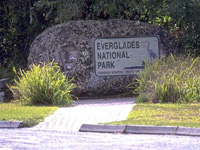 Welcome to the 10,000 Islands region of the Paradise Coast. Marco Island is situated in the northernmost portion of the 10,000 Islands, which is a series of small islands or islets that are along Florida's southwest coast in the Gulf of Mexico. The name for this series of islands is actually rather deceptive. Read about the amazing 10,000 island region. To feature your Marco Island FL area business, contact us.
10,000 Islands Florida Everglades
The Sensational 10,000 Islands of Southwest Florida
Welcome to the 10,000 Islands of Southwest Florida! This breathtaking archipelago, located on the Gulf Coast of Florida, is a paradise for nature lovers and a haven for outdoor enthusiasts. Comprising thousands of islands, islets, and mangrove clusters, this unique ecosystem is teeming with diverse wildlife, stunning landscapes, and a rich history. Whether you're interested in exploring its natural wonders, relaxing on pristine beaches, or delving into its intriguing past, the 10,000 Islands has something to offer everyone.
History of the Islands
The history of the 10,000 Islands dates back thousands of years. The original inhabitants of the region were Native American tribes, including the Calusa and the later-arriving Seminole tribes. The Calusa were skilled fishermen and expert navigators, utilizing the intricate waterways for transportation and sustenance. European explorers, including Ponce de Leon and Hernando de Soto, encountered the Calusa during their explorations in the 16th century. Over time, conflicts and diseases brought by the Europeans led to the decline of the once-dominant Calusa civilization.
Travel
To visit the 10,000 Islands, Southwest Florida serves as the gateway. The nearest major airports are Southwest Florida International Airport in Fort Myers and Naples Municipal Airport. From there, you can reach the islands by car or boat. Marco Island, located at the northern tip of the archipelago, is a popular destination with a range of accommodations, including resorts, hotels, and vacation rentals. Boat rentals and guided tours are available for exploring the islands and their surrounding waters.
Real Estate
The allure of the 10,000 Islands has attracted real estate investors and homebuyers seeking waterfront properties and tropical living. The region offers a variety of real estate options, from luxurious waterfront estates to cozy beachfront cottages. Marco Island and nearby Naples are known for their upscale properties, while other islands provide more secluded and rustic living options. It's advisable to work with a reputable local real estate agent who has in-depth knowledge of the area and can assist you in finding the perfect property.
Parks and Attractions
The 10,000 Islands National Wildlife Refuge is a highlight of the region, encompassing a vast area of mangrove forests, coastal prairies, and estuarine habitats. This refuge is home to a remarkable array of wildlife, including manatees, dolphins, sea turtles, and countless bird species. Visitors can explore the refuge through guided kayak tours, hiking trails, and wildlife observation points.
Everglades National Park, located adjacent to the 10,000 Islands, offers another exceptional opportunity to experience the unique ecosystem of the area. With its expansive wetlands, sawgrass prairies, and diverse wildlife, the Everglades is a UNESCO World Heritage Site and a designated International Biosphere Reserve.
For outdoor enthusiasts, the islands offer a plethora of activities such as fishing, boating, kayaking, and birdwatching. The warm waters of the Gulf of Mexico provide excellent opportunities for both recreational and sport fishing along the entire Paradise Coast.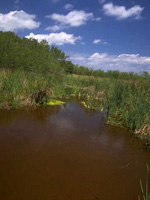 Visiting the 10,000 Islands
To fully enjoy your visit to the 10,000 Islands, it is recommended to plan your trip during the dry season, which typically runs from November to April, when the weather is pleasant and the mosquito population is lower. Be sure to pack sunscreen, insect repellent, and appropriate clothing for outdoor activities.
Exploring the islands by boat or kayak is one of the best ways to discover the hidden gems of this archipelago. Many local tour operators offer guided trips, providing insightful commentary and ensuring a safe and enjoyable experience. Keep in mind that some areas of the islands are protected and may require permits or restricted access, so it's essential to respect the rules and regulations in place.
The 10,000 Islands of Southwest Florida offer a unique and captivating experience for nature enthusiasts and adventure seekers. With a rich history, stunning natural beauty, and an abundance of recreational opportunities, these islands provide a haven for relaxation, exploration, and appreciation of the natural world. Plan your visit today and immerse yourself in the wonders of the 10,000 Islands of Southwest Florida.
Stay updated on the latest news, events, and developments in the 10,000 Islands by bookmarking Marco Island Living's website at MarcoIslandLiving.com/10000islands.
The number of islands, in actuality, numbers only in the hundreds. In addition, most of these islands are too small for habitation. There are some which may be used for overnight visits and talkin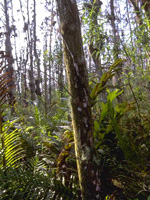 g to the US Fish and Wildlife Service is recommended before doing so.
This 99-mile-long waterway called the 10,000 Islands stretches from Everglades City to Flamingo, Florida. Collier and Monroe counties have control over different portions of the 10,000 islands. Another section is part of Everglades National Park.
Canoeing or sea kayaking the 10,000 islands is a wonderful way to see them. Traversing the 10,000 islands can become dangerous due to lack of fresh water and the possibility of bad weather, therefore, it is suggested that only experienced canoeists and sea kayakers attempt this journey.  Unless you are quite experienced do not attempt this excursion. We suggest a guided Kayak, Eco-Tour, or Boat Rental from a local marina in Goodland, Naples, Everglades City, or Naples. Guided tours or fishing trips are a great way for the less experienced to see the 10,000 islands.  Talk to a local fishing Captain about a combined fishing and 10,000 island nature viewing adventure.
The 10,000 islands are a popular destination for snorkeling, underwater exploring, and other water activities.


Everglades City Fishing Charters, currently leaving from Everglades Bait and Tackle, Everglades City, FL | 239-253-9926
Experience the wonder of the 10,000 islands of SWFL. Fish the protected bays and rivers of the Islands and Everglades National Park. Fish among the mysteries of wrecks, hard bottom reefs, and offshore towers. Seek some of the most exciting game fish that call the Florida Everglades Home.
Everglades City Fishing Charters - Everglades City, FL
---


Sunshine Tours and Fishing Charters, Rose Marina, 951 Bald Eagle Dr., Marco Island, FL | 239-642-5415
Sunshine Tours. Fish the 10,000 islands, the best in Off Shore, Back Water, and Near Coastal Fishing Charters. We know where the fish are. Also offering Marco Island Shelling Trips, and Sightseeing aboard one of our four fishing boats. Since 1984, Sunshine Tours has provided unsurpassed fishing charters, and on-the-water experiences for locals and visitors alike. Shared and private charters available. Contact us to book your Marco Island fishing charter.
Sunshine Tours & Charters - Marco Island, FL
---
Contact Us | Marco Island Living Store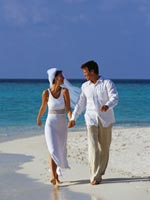 Marco Island Weddings




Fun | Dining | Eco Tours | Fishing

Real Estate | Rentals

Resorts | Pet Friendly